No Copper, No Clean Energy
Where's All the Copper?
Kutcho Copper
(TSX-V: KC)(OTC: KCCFF) Has It
And its stock has to rise nearly 20X
to match the value of the deposit
---
Renewable energy is a powerful trend around the world.

Communities build new windmills, solar farms and industrial-scale batteries every single day.

And with every windmill, solar panel, and battery installed… the world is building a supply-demand imbalance in one critical metal: copper.

Solar panels use 5.5 tons of copper per megawatt. Wind turbines on land use 3.9 tons of copper per megawatt. Offshore wind turbines use a whopping 10.5 tons of copper.

According to ABB Velocity Suite research, the U.S. installed 3.5 gigawatts of new wind farms in the first half of 2020, and has another 21 gigawatts under construction. That works out to more than 95,000 tons of copper.

And according to the Solar Energy Industries Association, there are 115 gigawatts of new solar projects under construction or development. Those will require another 728,000 tons of copper.

The U.S. consumed 1.8 million tons of copper in 2019.

So, these energy projects alone equal 40% of that demand. The copper demand from just the wind and solar projects in the U.S. is equal to about 3% of global copper mine output.

That's a huge increase in demand. But supply isn't keeping up.

That's why copper prices are on the rise. Just look at this chart of the copper price: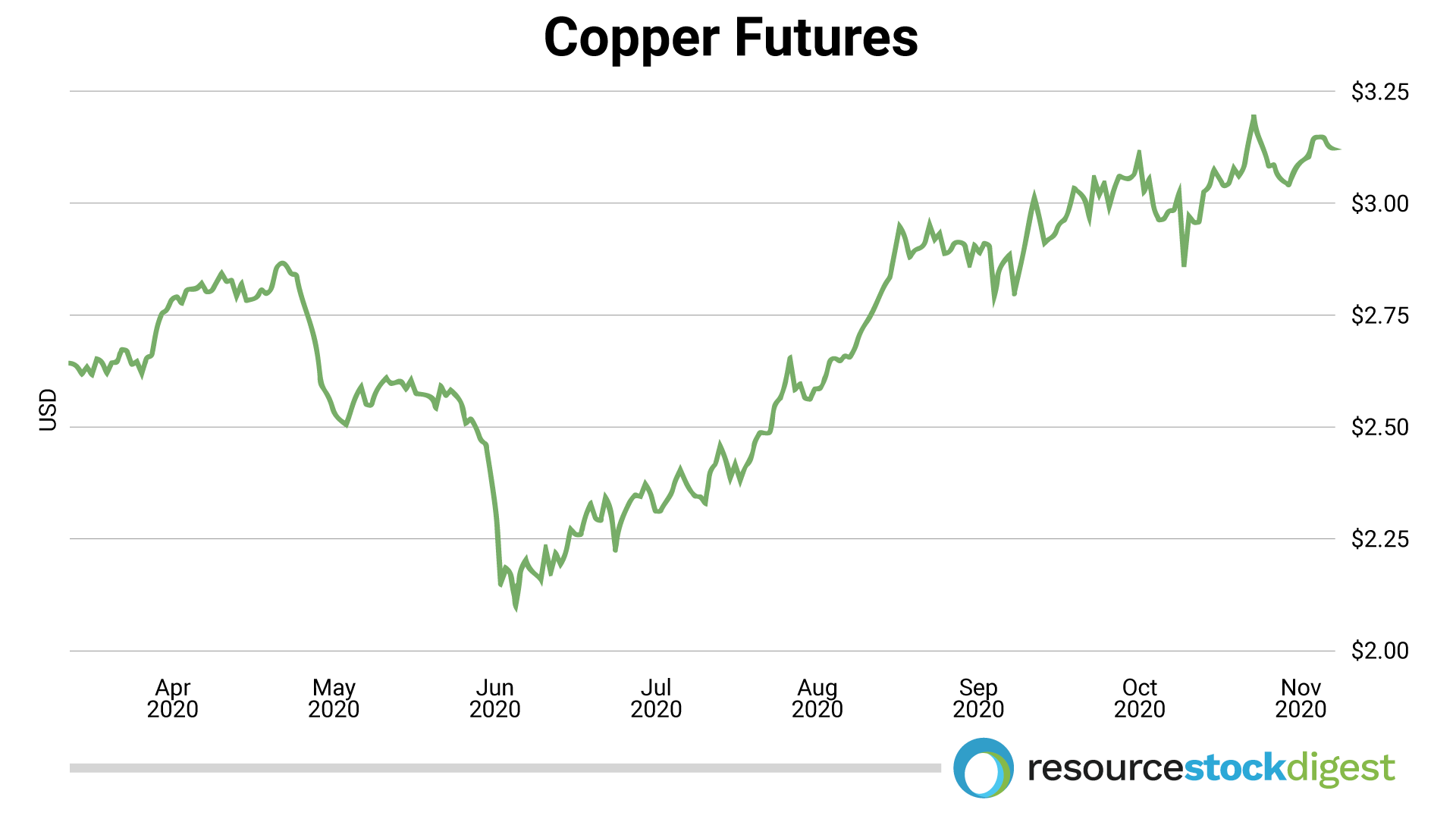 As copper prices rise in response to rising demand for copper assets, mines and deposits will go up in value.

We saw this play out from 2002 to 2011, when the copper price rose from $0.65 per pound to $4.63 per pound. That was a 612% climb for the copper price…and it could be happening again now.

It's time to consider adding copper to your portfolio. That's why we need to talk about Kutcho Copper (TSX-V: KC)(OTC: KCCFF).


A High-Grade Copper Play in the Golden Triangle of British Columbia
Kutcho Copper is a C$16 million market cap junior mining company that's developing the 100%-owned Kutcho deposit in the Golden Triangle region of British Columbia.

The project is in a great neighborhood, which includes Pretium's Bruce Jack mine, Seabridge's KSM project, and Imperial Metals' Red Chris mine.
The project covers 65 square miles. Under the surface is a giant volcanogenic massive sulfide (VMS) deposit. These deposits are the remains of metal-rich, deep-sea vent systems.

As a group, VMS deposits are important sources of the world's copper, zinc, lead, gold, and silver ores. They often contain metals like cobalt, tin, indium, tellurium, gallium, and germanium in economic quantities as well.

The Kutcho deposit contains high-grade copper and zinc, with modest gold and silver grades.

And the company continues to grow the deposit.

In 2019, the total Measured and Indicated resources were 17.3 million metric tons (tonnes). They added a new zone, called Sumac, since they published the 2017 prefeasibility study (PFS). They added nearly 1 million tonnes of measured and indicated resources by 2019.

The PFS also demonstrated its economics at different metal prices. The table below summarizes that report's findings. The final column compares those cases against current prices:
Economic Analysis from 2017 PFS
Base Case
Low Case
High Case
Current
Copper
$2.75
$2.50
$3.00
$3.08
Zinc
$1.10
$1.00
$1.20
$1.10
Gold
$1,250
$1,125
$1,375
$1,930
Silver
$17.00
$15.30
$18.70
$25.15
1.33
1.38
1.29
1.31
NPV

(8% Discount - After Tax)

$265 million
$211 million
$316 million
?
The upcoming feasibility study (FS) will answer the question of how much more it's worth now at higher metal prices.

One thing is for certain: the net present value (NPV) is many times what the stock is currently trading for.

The project boasts excellent grades (2.01% copper and 2.92% copper equivalent). Recent metallurgy results show that Kutcho can recover an average of 93.4% of the copper and 86.75% of the zinc.

The company expects to publish the results of its feasibility study shortly. That will add clarity to how much metal is here and what the value of the project is at current metal prices.
Wheaton Precious Metals Supports Kutcho Copper
In 2017, Wheaton Precious Metals, a major streaming and royalty company, provided Kutcho (then Desert Star) with a C$100 million financing to make the acquisition of the project.

The package includes a C$20 million convertible loan, C$7 million to fund the current feasibility study, and $58 million in development capital. If Kutcho expands the mine to a 4,500 tonne per day operation, Wheaton will pay another C$20 million.

In exchange, Wheaton gets a stream of 5.6 million ounces of silver and 51,000 ounces of gold from the mine's production. They pay 20% of the spot price. After Kutcho meets those volumes, Wheaton's stream decreases to 66.67% of silver and gold for the life of the mine.
From Wheaton's actions, they are fully supportive of the project. They also deferred interest payments to let Kutcho complete its feasibility and move the project forward.

That's a significant partner for such a small company. It speaks volumes for the value of the Kutcho project.
Exclusive Interview with Vince Sorace
President and CEO, Kutcho Copper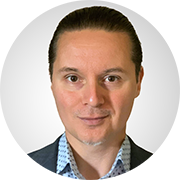 Gerardo Del Real (GDR): Joining me today is the President and CEO of Kutcho Copper (TSX-V: KC)(OTC: KCCFF), Mr. Vince Sorace.

Vince, how are you? It's been a bit.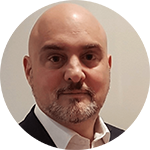 Vince Sorace (VS): I'm doing great, Gerardo. Thanks for having me again.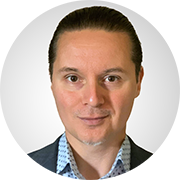 GDR: Let's get right to it. Once upon a time, I wrote a check to Kutcho Copper. This was years ago, the stock immediately ran up near the $1.00 level on the back of the high-grade copper-zinc project that Kutcho has in its portfolio — the high-grade copper-zinc Kutcho Project.

This is a project that has a robust set of economics tied around it, a resource estimate that is enviable, especially for a junior with the market cap and the team that you've put in place.

I want to talk about what's happened in the past few years, which as we know was one of the worst bear markets ever in the junior resource space, and how you were able to navigate through it.

Then we can talk about why the project is actually a better project now with Kutcho trading at the $0.22 level than it was when it traded back at the $0.85, $0.90 level.

But before we get to all of that, how are you doing?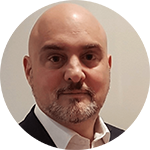 VS: I'm doing well. It's been a good run in the resource markets for the last 6 months or so here. I think everyone's been very patient, or those who have been very patient have been rewarded for that. It's good to see people in the resource space back making some money.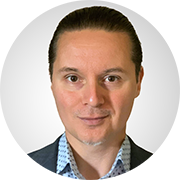 GDR: I mentioned the tiny market cap. I think it's somewhere along the lines of $15 to $20 million Canadian. You've been able to put together a team that, again, it's full of names that typically don't associate themselves with smaller cap companies. I'm talking Stephen Quin. I'm talking Rob Duncan. I'm talking about Bill Bennett, and yourself. Can you give us a brief overview of the team in place? Because it's a pretty impressive group of executives.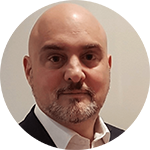 VS: We looked at this from the perspective of making sure that we had the right team for the objectives of the company. When we acquired this from Capstone Mining at the end of 2017, at that time we paid $28 million for it because this was a very advanced-stage project. It had a pre-feasibility study done on it.

The path of the company was quite clear. We had to do some work to catch up where it was left off with Capstone. They hadn't done anything since 2010. Then basically it was moving this forward through a feasibility study and permitting. We were quite confident that this project was going to be a mine.

So the team was put together around and for those efforts, really focusing on feasibility study and permitting. That's where a lot of this team really came in handy.

You've got Stephen Quin. He used to be the CEO of Sherwood Copper. He built and put Minto into production. Sherwood owned Minto and Kutcho at the time before it merged with Capstone.

You've got Bill Bennett, who was the ex-BC Mines Minister, who's been very, very helpful, and carries a good name and a lot of weight with respect to British Columbia projects because of his relationship with First Nations.

Sue Craig, who has permitted three mines here in BC, is part of the permitting team. We have a good, broad range of experience in technical support, in corporate and in permitting support.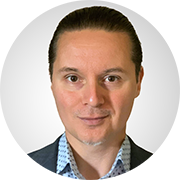 GDR: You're in the right part of the cycle, as it relates to copper and zinc. We all expect infrastructure stimulus to be prevalent here over the next several years. I think everyone in this space expects a higher copper price.

You have a project that has a pre-feasibility study attached to it. The net present value came in at approximately C$265 million? You have a market cap below C$20 million.

Can you speak to the disconnect? Then let's get to talking about how you improve the project from the 2017 pre-feasibility study.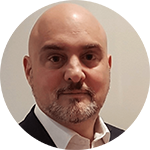 VS: Sure. Let's go back to something you started with and touched on there. When we bought the project in December of 2017, it was literally just after that that the US-Chinese trade war issue kicked off.

That lasted almost the better part of two years. That put us behind the eight-ball because the global concerns were economic concerns with respect to what might happen around the trade war. We know that copper is tied to economic well-being, as they call it "Dr. Copper." With all those concerns happening, copper kind of stagnated. There wasn't a lot of new capital coming into those markets and not looking to get aggressive until that was resolved.

Well, interestingly enough, they finally came to that resolution around the latter parts of 2019.

I was pretty excited about copper's opportunities moving forward. Then we ran into COVID. That's taken some time to sort out what's happening around this COVID environment.

But what's happened – and this is very interesting – is that in the beginning when COVID started, people were struggling to know what's going to happen with copper.

We saw the price drop to about $2.20 a pound on copper because there's some supply side disruptions. But there's also a massive demand-side repercussions, because of what's happening with the global economies around COVID. And what we've since since are strong copper prices well north of US$3.00 per pound.
There's one reason for that.
There's still massive economic concerns globally. We haven't recovered from COVID yet, but what we saw happen and one of the strongest reasons copper's trading above $3 is that China was one of the quickest and the first to recover from COVID.
China immediately initiated an infrastructure spend to the tune of about $500 billion. China, being one of the largest users of copper, has been largely responsible for taking that copper price back up from $2.20 to north of $3, even in this kind of uncertain global economic environment.
So there's been massive supply side hits because of COVID. There's been a lot of deferred capital expenditures on that side of the equation as well, which are going to take years to rectify on the supply side.
Now you've got this demand side that's growing post-COVID and largely reflected in just what China's done. The important thing to remember here is that that's just been China so far and it's had this sort of impact.
Coming into the new year, there's obviously rumors floating around the US about a $1 trillion dollar infrastructure spend. There's also going to be stimulus in other parts of the world, because that's how they're going to replace jobs. There should be a lot of permanent job loss around COVID and they're going to be doing a lot of infrastructure spending to make up that job loss.
Infrastructure spending is directly related to copper demand. I would suggest even more so these days because a lot of the infrastructure spending is being directed at things more of the green economy.
Renewables, EVs, charging stations, which are much more copper intensive than the roads and bridges that they used to do 20 years ago. I think we're in an exceptional position here, coming into the new year with respect to copper and copper prices.
Therefore, we will see much better valuations on these development-stage stories like Kutcho, because there aren't a lot of good copper assets out there that are potentially so close to production in the environment that we're in.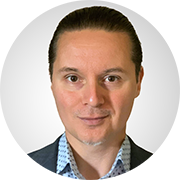 GDR: We talked about the caliber of the management team and the goal, which is of course to get this thing into production. I want to touch on the quality of the project because it's attracted the attention of Wheaton Precious Metals to the tune of a financing package of up to $100 million Canadian. Let's get to the project and the high-grade nature of it and why many of us believe this will be a mine.

In 2019 you announced a new resource estimate, I believe, that came in at 17.26 million tonnes of measured and indicated at 2.61% copper equivalent and 10.7 million tonnes of inferred at 1.67% copper equivalent. Obviously very high-grade has to be pleasing to Wheaton Precious Metals and to the team at Kutcho.

But in addition to that, you also improved – and I think this is important and critical – you improved the recoveries up to 92.3% copper and 84.2% zinc at the Main Lens and 94.5% copper and 89.3% zinc at the Esso Lens.

So the combination of the new resource estimate and the improved recoveries, I have to believe, bodes well for the feasibility study that you hope to complete in Q1 or Q2 of 2021. Correct?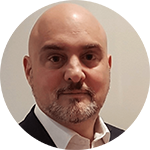 VS: Of course. Everything that you just mentioned means more metal coming out of the ground and the more metal you get out of the ground, the more money the project is worth. So yes, significant improvements with respect to metallurgy, the process associated with metallurgy, and confidence in the project from that perspective. This is just a lot of the work that we've been doing. It's been a couple of tough years on the base metal side.

The strategy has been to get ourselves prepared, not over dilute, not raise too much money in an environment where the market wasn't going to be receptive.

We've been basically positioning ourselves to really get into this feasibility study, which is a critical milestone to de-risk the project even further, putting ourselves in that position so we can move through this feasibility study very efficiently and get it done in a timely fashion.

That's what we're set up for now. As you see, we recently completed a $2.2 million financing, which is capital that will kickoff this feasibility study. I believe we're just in the perfect timing for that, getting this rolling, getting it kicked out for say Q1, Q2 of 2021. I think at that point we should be in a very favorable copper market environment as well.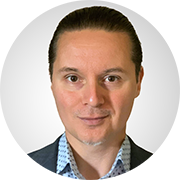 GDR: I agree. Wheaton Precious Metals obviously agrees. I know they've been very supportive and flexible as far as the deal and the terms. Can you speak to that partnership a bit because it's crucial, right? As far as advancing the project goes and some of the upfront development capital that they've committed to providing.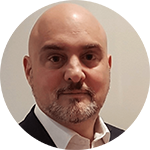 VS: Wheaton's been a great partner. Listen, they came in, they lent us a whole bunch of money to get this acquisition done. We did a streaming arrangement with them on very good terms. They've been very supportive as evidenced recently, again, by deferring interest payments for a year and a half out, just giving us that breathing room to go do the work we need to do, primarily to get this feasibility study done and move this project forward. They've been good partners.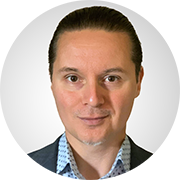 GDR: Before I let you go, Vince, can you speak to the exploration upside because that's excellent as well. Let's be frank, if you never discover another pound of copper, another pound of zinc or another ounce of gold or silver – because that's the streaming deal with Wheaton, it's strictly for the gold and silver component of it – you're in great shape. You have a robust project, but there is excellent exploration upside at the project. Can we speak to that just a tad bit?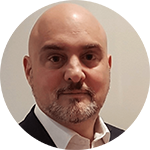 VS: You can break that down into two parts as well.

We did a bunch of drilling in 2018 with the capital that we had. That was kind of resource expansion drilling. We've got a significant number of, let's call it, brownfield targets around the existing lenses that we're confident we can expand the existing resource on by getting back into the field and just drilling off what we think exists around the current lenses.

There is expansion potential to get this thing bigger. With respect to district and blue sky opportunity, we have all that there as well. There is definitely greenfield exploration potential.

VMS [volcanogenic massive sulfide] deposits, if people are familiar with them, you can look at the VMS districts around the world, typically there is a lot more found.

One, when people get into production, they usually typically continue to expand the size of the lenses that they're producing.

And two, in those districts, again, these things just seem to cluster or tend to cluster. We're pretty confident that, one, we can expand what's there and, two, there's probably more there to be found.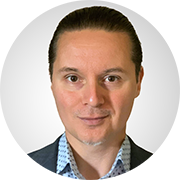 GDR: Vince, you have a great team, you have a great asset, you have a great partner in Wheaton. You have the treasury to advance the feasibility study that you're anticipating to publish in Q1 or Q2 of 2021. Is there anything else that you'd like to add?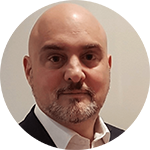 VS: Nope. I think it's been a while and I think we're all pretty excited now moving into the new year with the opportunity and the market sentiment has definitely shifted. We all know that we need that on our side to help us move forward. Again, you said it, we're trading at an $18 million market cap and our objective is to change that pretty quickly here in the coming months.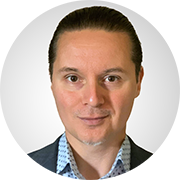 GDR: That's the opportunity. Vince, thank you so much.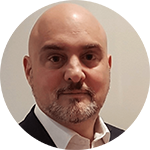 Kutcho Copper is a Great Way to Play Rising Copper Prices
Metal prices move in cycles. Copper is on its way higher now. And while Kutcho Copper doesn't have production yet, every move higher in the copper price makes its deposit more valuable.

While the risk/reward setup looks great, junior mining stocks like Kutcho aren't right for every portfolio. Make sure you do your own due diligence on the company. This should include visiting the company's website here. While you are there, sign up to get news from the company.

Starting your strategic position in Kutcho at current price levels below C$0.30 per share is the only way to ensure you're in for maximum upside.

Kutcho Copper trades on the Toronto Venture Exchange under the symbol KC and on the US OTC Bulletin Board Exchange under the symbol KCCFF.

Kutcho looks like a fantastic speculation with rising copper prices and ongoing drilling.

— Resource Stock Digest Research