Mawson Resources Ltd.
Building GOLD Ounces in the NEW Klondike
TSX: MAW — OTC: MWSNF
5 Rigs Drilling for 1 Million+ Ounces Au — Highly-Anticipated Resource Update Due Out Soon
---
The buzz is growing… "Finland is the new Klondike!"
Harkening back to the days of the original Klondike Gold Rush of 1896 – when George Carmack, Skookum Jim, and Dawson Charlie chanced upon visible gold along the banks of what would later become known as "Bonanza Creek" – miners have been searching for the next Klondike.
When news of the original Klondike discovery reached Seattle and San Francisco in July of 1897, it set off a stampede of nearly 100,000 people seeking their fortune in gold with only perhaps a third of those people completing the arduous trek to Canada's Yukon and only a few hundred actually becoming rich.
Yet, the gold was there… mostly hidden by a thin layer of soil cover and permafrost… but there, nonetheless!
Today, a similar gold rush is taking form in northern Finland with major gold companies such as Newmont Goldcorp, Kinross, and Agnico Eagle descending upon the Arctic region for its shallow gold deposits which – just like the Klondike – are hidden beneath a thin layer of glacial till.
Enter Mawson Resources Ltd.

First thing's first…
Mawson Resources is
NOT
a major gold mining company.
Mawson is a Canadian-based junior gold exploration firm – trading well below $1 per share – led by an intrepid Australian geologist and mine-finder by the name of Michael Hudson.
You'll be meeting Michael in just a moment.
First, a little history.
Michael Hudson, with his business partners, founded Mawson Resources with the sole intent of planting Mawson's flag atop Finland's next major gold discovery.
He and his team set foot in northern Finland in 2009 and quickly began piecing together a 10x10 kilometer land package that is now known as the Rajapalot Gold Project.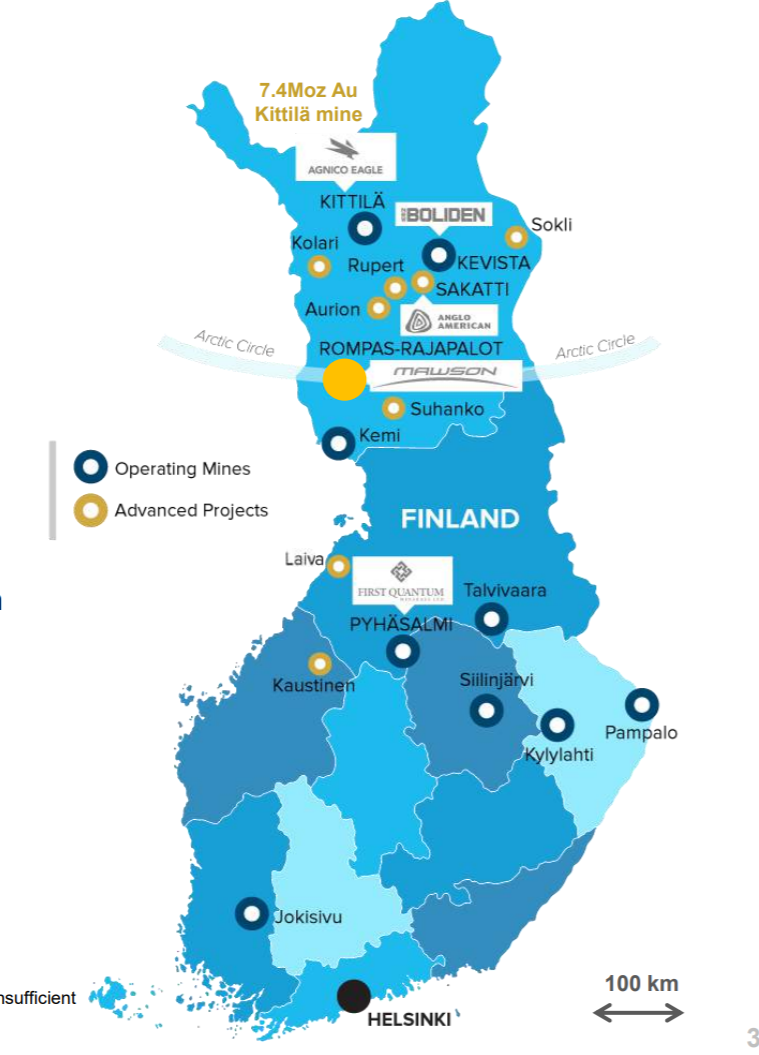 Following the painstaking collection of literally thousands of soil samples and rock chips along with thousands of short, shallow drill holes beneath the thin layer of glacial overburden – Mawson's drills finally zeroed-in on a bonanza gold intersection at Rajapalot in 2011 by recording the best hole drilled in all of Europe in the last 10 years:
6 meters at 617 grams per tonne gold … including 1 meter at 3,540 grams per tonne gold!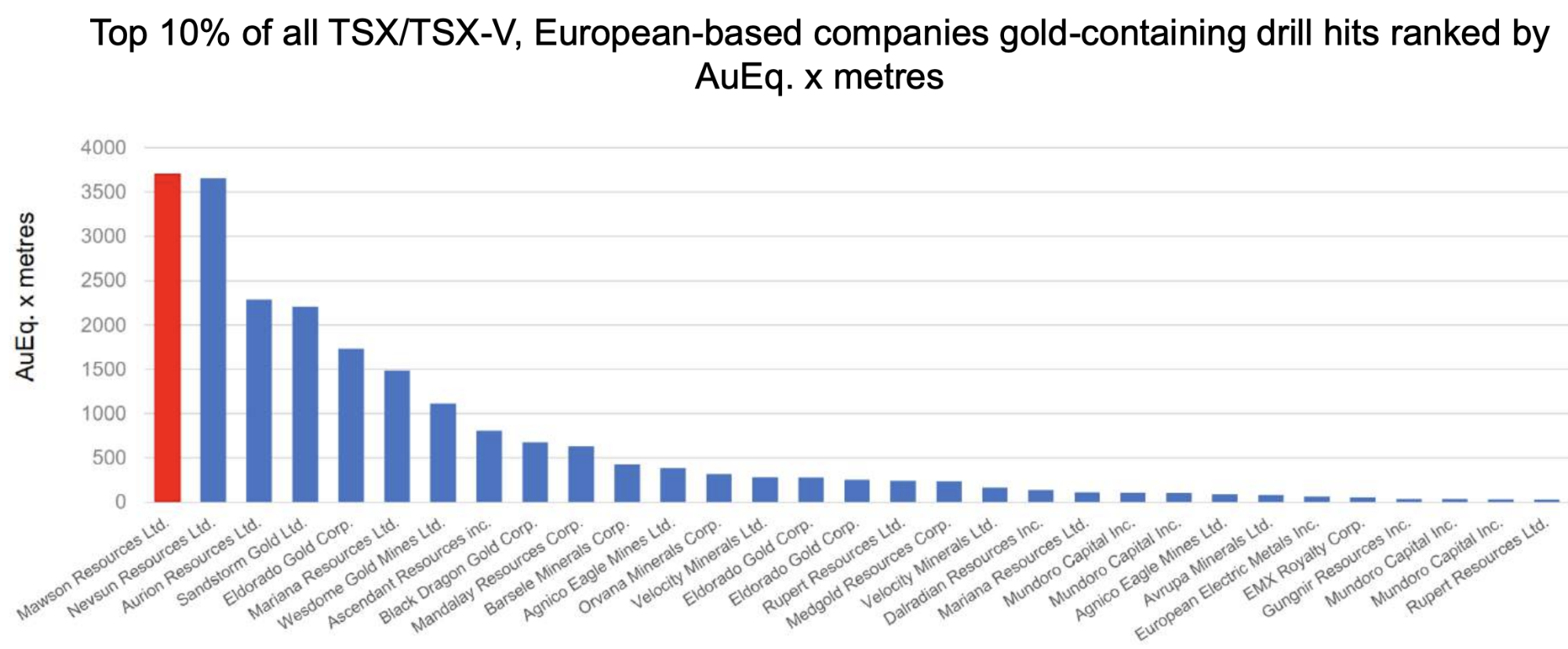 Since that initial bonanza-grade discovery hole, Mawson's drills have continued to hit high-grade intercepts at virtually every turn including:
33.6 meters at 8.0 grams per tonne gold
31.7 meters at 8.4 grams per tonne gold
4.0 meters at 17.7 grams per tonne gold
33.6 meters at 8.0 grams per tonne gold
— all in 2018!
Based on those impressive intercepts and the extension of the known resources at the site's 3 primary zones (Palokas, South Palokas, and Raja), Mawson announced an NI 43-101 compliant maiden resource in December 2018 of 424,000 ounces of gold equivalent at 3.1 grams per tonne gold equivalent.
A further 15,000 metres with equally impressive results was drilled during 2019.
Mawson is now back drilling to expand the known resource at its 100%-owned, advanced-stage Rajapalot Gold Project and a highly-anticipated resource update will follow later in 2020.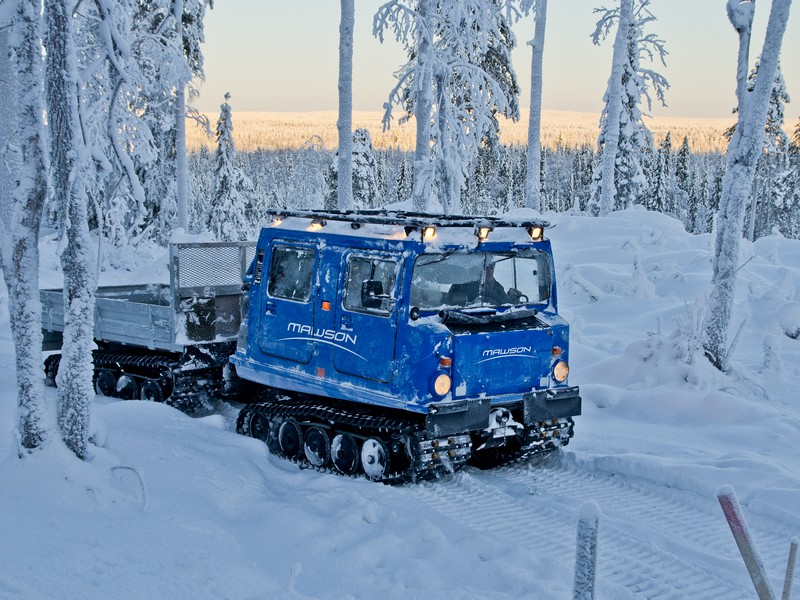 Drill, Drill, Drill!
In the junior gold sector... it's always the drills that tell the story. It's also the stage where the largest shareholder gains can be made.
In my opinion, Mawson Resources is one of the most exciting advanced-stage drill-plays out there as we enter the new decade. The company is strong out of the gate in 2020, fully-funded, with 5 rigs being deployed to the site now.
The aim: An extensive 15,000-meter drill program designed to expand the known mineralized zones at Rajapalot and to systematically build gold ounces from currently 424,000 gold equivalent ounces to north of 1 million ounces.
Mawson is entering its most important development phase to date. They already know the high grade gold mineralization is there based on previous drilling including, most recently, intercepts of 19.7 meters at 7.4 g/t gold and 31.3 meters at 4.3 g/t gold in 2019.

Now, it's simply time to prove they've done the requisite homework to continue zeroing-in on the high-grade zones in the current drilling round.
From a permitting perspective, it's taken a lot of hard work to get the company to where it is today. Led by the company's Finnish team, and particularly the efforts of Noora Ahola, Director of Environment — Mawson Resources has never been in a better position permitting-wise.
Mawson is currently permitted within 4 exploration permit areas [42 sq km] for year-round drilling. Additionally, the company is permitted via enforcement of a 3-year permit [starting from January 2019] to drill from 200 new drill platforms plus 76 existing drill platforms.
With the 2020 drill program just underway as you're reading this report, I can't think of a better time to introduce you to Mawson's Chairman & CEO, Michael Hudson.
A professional geologist by trade, Michael is an Australian mine-finder extraordinaire who has dedicated his career to unearthing the next major gold deposit in the new Klondike — Finland!
So, without further ado, please meet Michael Hudson.
---
Exclusive Interview:
Michael Hudson, Chairman & CEO
Mawson Resources Ltd.
TSX: MAW | OTC: MWSNF
Mike Fagan: Michael, it's a pleasure to catch up with you… there's an absolute ton happening right now with Mawson Resources including a current 15,000-meter drill program at your flagship Rajapalot Gold Project.
So let's get right into it — what does Mawson's drilling and resource expansion plan look like for 2020?
Michael Hudson: Mike, great to chat with you as always. So, yeah… lots happening… and lots to get caught up on!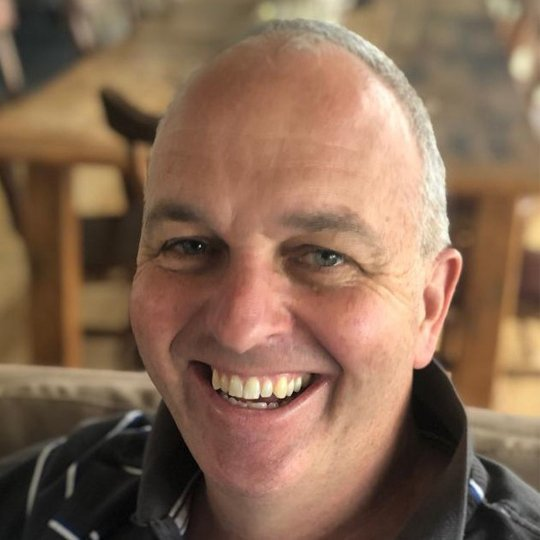 We're just now getting into our 15-kilometer [15,000-meter] drill program at our Rajapalot Gold Project in Finland. We have one rig operating now and four additional rigs being deployed to the project later this month. The idea is to update the known resource by drilling beneath what we've explored thus far and by infilling existing resources.
We've been highly successful in defining a substantial exploration target via our prior drilling. So, looking at our maiden resource of 400,000 to 500,000 ounces of gold equivalent… we doubled the meters into that resource earlier this year… and we're putting that same number in this time around. So the resource update planned for mid-2020 will contain triple the metres into the project.
The aim of the current drill program is to go north of 1 million gold ounces. And we're confident we can achieve that.
A key point is that we can now effectively target the gold mineralization as we have learned a lot more about the resource over the last few years based on the geology and the geophysics – and we can elaborate on that as we talk further.
As you know, Mike, Mawson just raised C$7.9 million, and we're fully funded to take this project and really give it a great crack. The project has already demonstrated excellent gold grades over a very large area. It's clearly going to get a lot bigger in terms of ounces in the ground!
As a brief reminder, we are drilling below hits such as 19.7 metres @ 7.4 g/t gold ("Au") and 908 ppm Cobalt ("Co"), 8.9 g/t gold equivalent ("AuEq") and 31.3 metres @ 4.3 g/t Au, 1,030 ppm Co, 6.0 g/t AuEq that we intersected in 2019.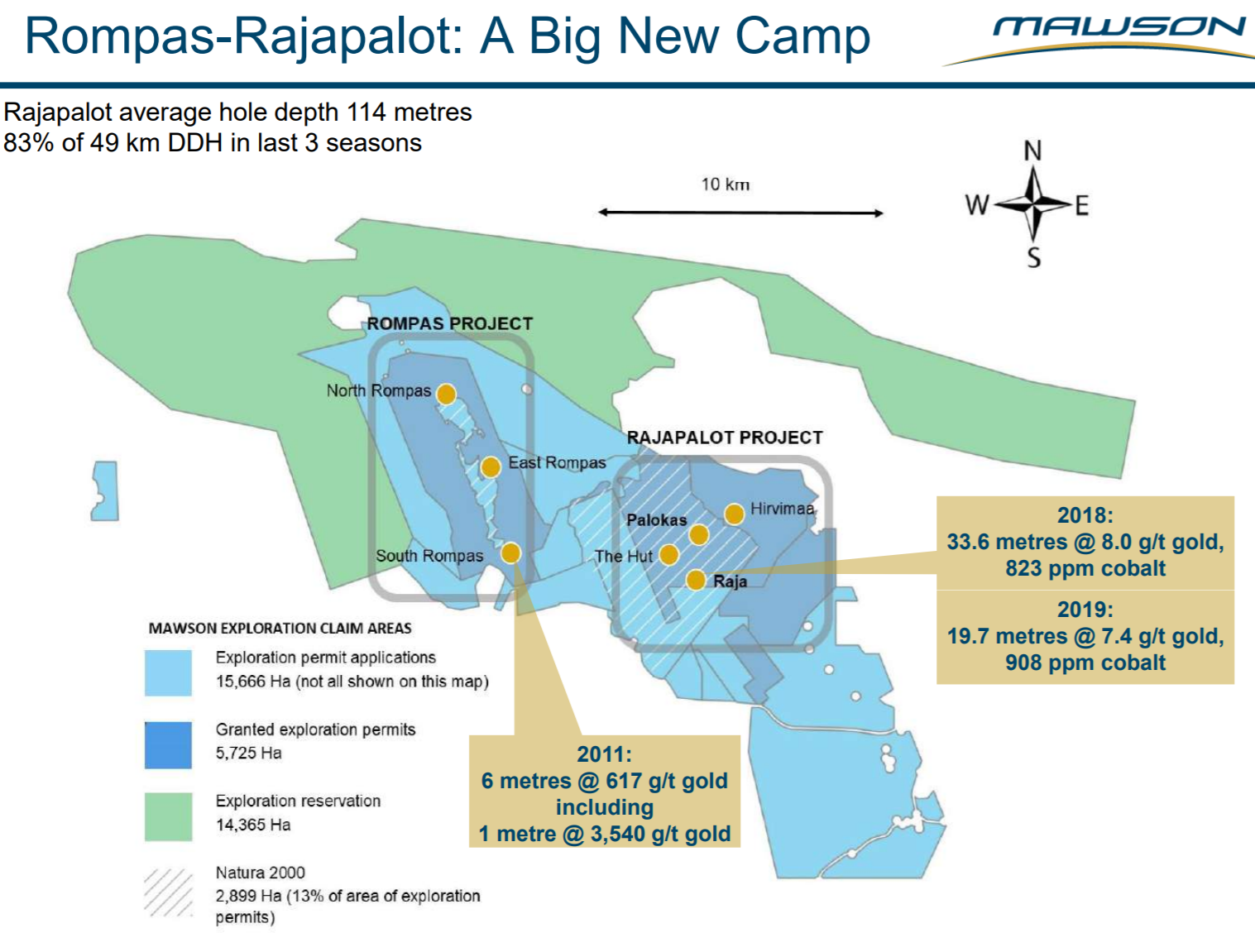 MF: Excellent, Michael. It definitely sounds like you're entering the most important development stage yet for Mawson Resources. Before we get into all of the specifics of the Rajapalot project, take me back if you will to the formation of the project.
I mean — what's an Aussie geologist doing all the way up in the Arctic Circle kicking the tires for gold in Finland?!
MH: True and good point, Mike (laughs!)... it is quite a bit colder up there than what I'm used to at home in Australia!
But yes, a long history of Nordic gold exploration for me going back some 20-plus years. I first ventured into the Nordic countries in the late-nineties and really saw the opportunities for mineral exploration that existed in the region at that point.
Going back a little bit further, both Finland has had 100's of years of mining history, but primarily had state and locally based companies exploring the region until they joined the EU in the early-1990s. In reality, not a whole lot happened exploration-wise up there during the nineties… so I guess you could say I was among the very first wave of commercial mineral exploration outfits outside of those local groups to descend upon the region.
And let me just say… what I encountered, right away, was an incredible amount of precious metals mineralization including ALL of the right rocks. It was very exciting then… and it continues to be today in my efforts with Mawson Resources.
In fact, the host rocks we're seeing up there are essentially the same rocks that comprise the Homestake Mine in the United States and the Tanami Mines in Australia. There have been literally hundreds of millions of gold ounces found in these rock types around the world… and, you know, with the ones we're looking at in these Nordic countries being really underdone in so many ways yet with great databases that are freely available.
It really is a perfect storm, if you will, in terms of highly mineralized rocks, excellent data, underexplored, and 99% cut-cover of glacial till blanketing essentially the entire region. That glacial till being glacial soil of only a few meters thick… but, you know, it really masks the exploration.
Most if not all of the early mine discoveries in the region have come from that 1% of ground where the glacial till has been eroded to the extent where there's actual visible outcroppings.
So, yes... an excellent place to be exploring for precious metals for all of those geologic reasons… plus, a very welcoming mining culture with a long and deep understanding of the mining process and very resource-based from all levels.
Mind you, most of the early exploration in the region actually wasn't for gold; it was more focused on iron ore and base metals. Gold exploration only really began in earnest in Finland and Sweden in the 1980's. So again, vastly underexplored on a regional scale until more recently… and I think that's been born out now as a consequence of all the new gold discoveries being made — including ours!
Finland really is the new Klondike with extensive gold being discovered across the region, staking rushes, shortage of drill rigs, and general buzz and excitement. I've been exploring there for 20-plus years, and we've made lots of discoveries.
In the last cycle, three exploration companies I started with my business partners had about a half a billion dollars worth of market-cap based on discoveries in the Nordic region. The Rajapalot Gold Project is really our next discovery-in-the-making. It comes from a career-long understanding – with lots of information and data – of the geology and the local communities that has led us to this exciting juncture.
MF: Wow, quite a history!
MH: Yeah… and don't get me wrong; it's certainly not just "my experience." We have some very key people that are intimately involved with the project. You know, when you have a deep understanding and experience in a jurisdiction, you tend to find some very good people to come along with you on the journey. So, we have a great team at Mawson.
It's essentially a Finnish team with the other exception besides myself being Dr. Nick Cook who serves as Mawson's President. Nick is a highly experienced professional geologist who came out of academia and later went to work in the industry. I've worked with Nick for 25 years, and he and I have tag teamed on this project for the last 7 or 8 years.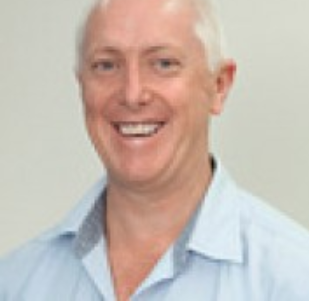 Our Finnish team is absolutely fantastic and has been in-place for quite some time. That's a major point. You know, exploration and development is a scientific pursuit, so you really need the best people who can operate with a focus on minimizing risk at every step. That's basically what our job is… and it involves not only geologists, but permitting people, environmental people, social licencing people etc.
Noora Ahola, Mawson's Director of Environment, is another key person on the Mawson team. She's an environmentally trained professional who's come out of the administration in Finland and has really got this project going forward from a permitting point of view. We have a very experienced geological team as well.
And then, of course, the board of directors; many of whom are my long-time business partners. It's a company made up of personnel with unmatched exploration expertise in this part of the world.
MF: And you and your team have hit on some serious high-grade gold intercepts that have gotten you to this point of the 424,000 oz/Au maiden resource and the follow-up 15,000-meter drill program. Can you talk a little bit about that… and also the mining climate in Finland?
MH: Yeah, sure. Rajapalot is a very large project; it's basically 10 by 10 kilometers. We originally discovered an area called Rompas where the 11th hole in that program has been the best hole drilled in Europe in the last 10 years — 6 meters at 617 grams per tonne gold from 11 metres down the hole.
We had some fantastic grades there, but it proved difficult to consistently pull together those very high grades due to the mineralization being nuggety. Then… through some very good and extensive boots on the ground exploration, mapping, and soil sampling… we found areas that were amazingly high grade with gold coming out our yin-yang as we say here in the Australian vernacular!
We came across a new discovery area in 2013, which we called Rajapalot. It took a little while to permit – and it's really only the last two and a half years where we've put a majority of the drilling [49,000 meters] into that area. We now have this resource-based area defined, and that's where we're focusing our exploration efforts now.
Honestly, Mike, it's been a journey finding lots of gold at Rajapalot – and there'll be a lot more found in these target areas without a doubt. But clearly our focus now is to really start nailing down some of the areas we know a little better and to start monetizing them by putting resources and tonnes and grade around these key areas.
So that's what we're doing now… increasing those resources. As you mentioned, our initial constrained resource from the previous 15 kilometers of drilling sits at 424,000 ounces of gold equivalent.
We quickly doubled the meters into that resource in early-2019. We figure there's an exploration target ranging from 800,000 ounces to 1,000,000 ounces that we have there in the ground… so it's a very substantial exploration target. The step-outs were a bit too large to put out a resource update following the 2019 drilling round, so that's what we're doing now — drilling another 15 kilometers into the project.
By the time June/July 2020 comes around, we'll have tripled the meters into those prime resource areas. And that's where we hope to have a substantial resource update based, of course, on successful drilling.
We need to find more gold, and we feel like we're well on course to do just that!
MF: Michael, that's a ton of drilling and some outstanding early results. And operating in Finland… what's that like?
MH: Yes, quite a lot of drilling, Mike, and it's going to get even more exciting starting in just a few weeks as we get all 5 rigs drilling simultaneously! In terms of Finland as a place to operate, I think it's best demonstrated by the fact that, as I said before, it has really become the new Klondike!
We talked a little bit about the history… there's a very good history in Finland in terms of collecting data, yet quite underdone in terms of exploring the right rocks. These are some of the most fertile rocks for gold, specifically, in the world. These same rock types have produced a number of major gold discoveries, and gold mines, around the world.
The rule of law is, of course, very strong in Finland. It's a mining culture and country. They understand the importance of mining; they represent a huge part of the supply chain of mining… from exploration and development through to processing… and we can talk a bit more about that a little later.
Finland is generally recognized as one of the better places for mining around the globe. The Fraser Institute ranked it the most attractive mining jurisdiction in the world in 2017. I often have discussions with my peers about where they would go next in terms of prospectivity… the ability to explore and get things done… and the ability to retain projects. And, let me just say — it's a very short list!
You know, it's getting a lot tougher to mine in different parts of the world for lots of different reasons. Finland, without a doubt, is one of the best places to operate.
So the combination of the right age rocks, thin glacial till covering 99% of the land mass, exceptional infrastructure and mining culture is the reason Finland ranks among the best in the world for exploration and mining. With a 400-year exploration and mining history primarily driven by the government, and with a historic focus on base metals and iron ore, gold exploration only started in Finland the mid-1980's. Hence, the gold potential has never been systematically tested.
That provides current explorers with an exceptional opportunity!
Many of the world's major mining or exploring companies have also chosen to operate in Finland. That includes Agnico Eagle at Kittilä — Europe's largest gold mine and Agnico's longest-life mine [Kittila 7.8Moz of gold] located 150 km north of Mawson.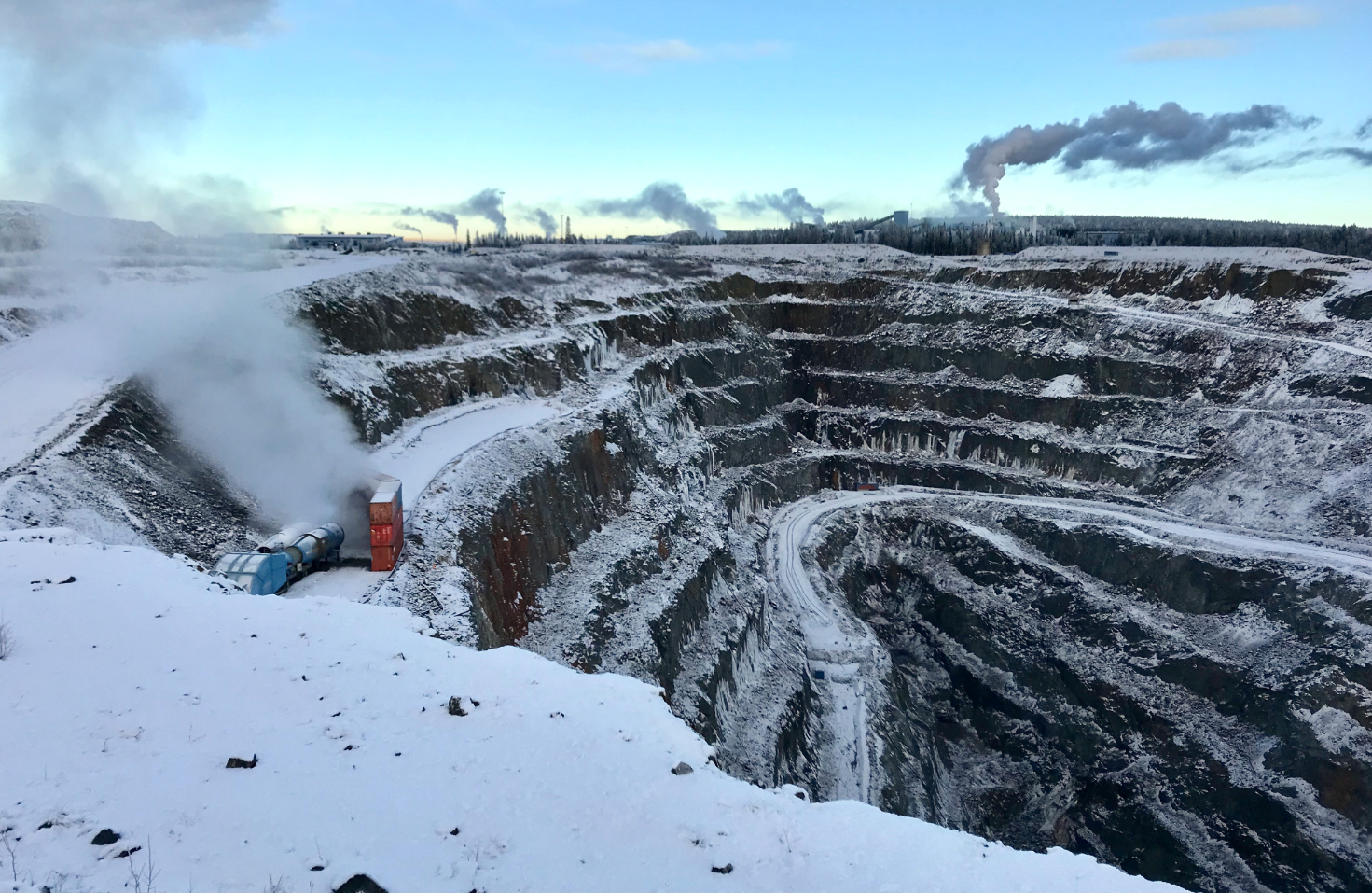 In addition, Anglo American, Rio Tinto, B2Gold, First Quantum, and Boliden [amongst others] explore or operate in Finland in their own right, with many of the world's major gold companies also holding equity stakes in Canadian-listed, Finnish based juniors, including Newmont for Mawson and Kinross for Aurion.
MF: That's good to know. Of course, mineral exploration, by its very nature, is a tricky endeavor. In fact, anyone who follows the junior resource market will tell you that. I'm always fascinated by the discovery process. I mean, even before a large-scale drill program can commence, you have to have the funding, the permits, the drill-targets, and even a modicum of luck!
To that end, would you mind painting the picture for our audience as to how those critical-elements-to-exploration-success came together for Mawson including the importance of the electromagnetic surveys?
MH: As we discussed briefly, exploration is a research and development exercise based on science. It's quite a complicated thing if you really start to unravel that. What you really want is people who know what they're doing in terms of that process, yet also in terms of the ability to identify a major discovery.
It takes a lot of tenacity to do that, and certainly not everyone is built to endure such a long and complex process. Luckily, our team at Mawson is more than up for the challenge… and I think our results speak for themselves.
In terms of the Rajapalot Gold Project… when we came to this project 7 or 8 years ago, it had essentially zero data. So it's been a data gathering exercise from the airborne magnetics and geophysics through to collecting thousands of soil samples and rock chips and then thousands of short, shallow drill holes beneath the masking glacial soil cover.
Then, of course, thousands of meters of drilling where we're really starting to work out what's occurring in the rocks and what techniques actually work to find mineralization. We try to unravel the geology to define the controls on gold and where it is and how we can find more of it cost effectively, which is really critical in exploration.
MF: Yeah, it really does come down to economics in most cases, right?
MH: Exactly. It doesn't matter if there's gold everywhere… if it doesn't hang together! If you can't find it cost-effectively, then it's probably not worth exploring.
We now find ourselves at a point that's really quite a unique juncture in the project's history where we're pivoting from an exploration phase, which is essentially this R&D phase, to initial resources and resource expansion through large-scale drill programs.
We've significantly derisked the project over the course of the last few years by collecting lots of data which has allowed us to gain a keen understanding of the mineralization… how it manifests itself, and, more importantly, how we can extend the resource cost-effectively through the drill-bit.
You also mentioned the airborne electromagnetics. This is a geophysical technique that's basically akin to a very, very large metal detector. We make our electromagnetic loops via half a kilometer by half a kilometer. And luckily with this project, the gold mineralization is intimately associated with a mineral called pyrrhotite, which is conductive.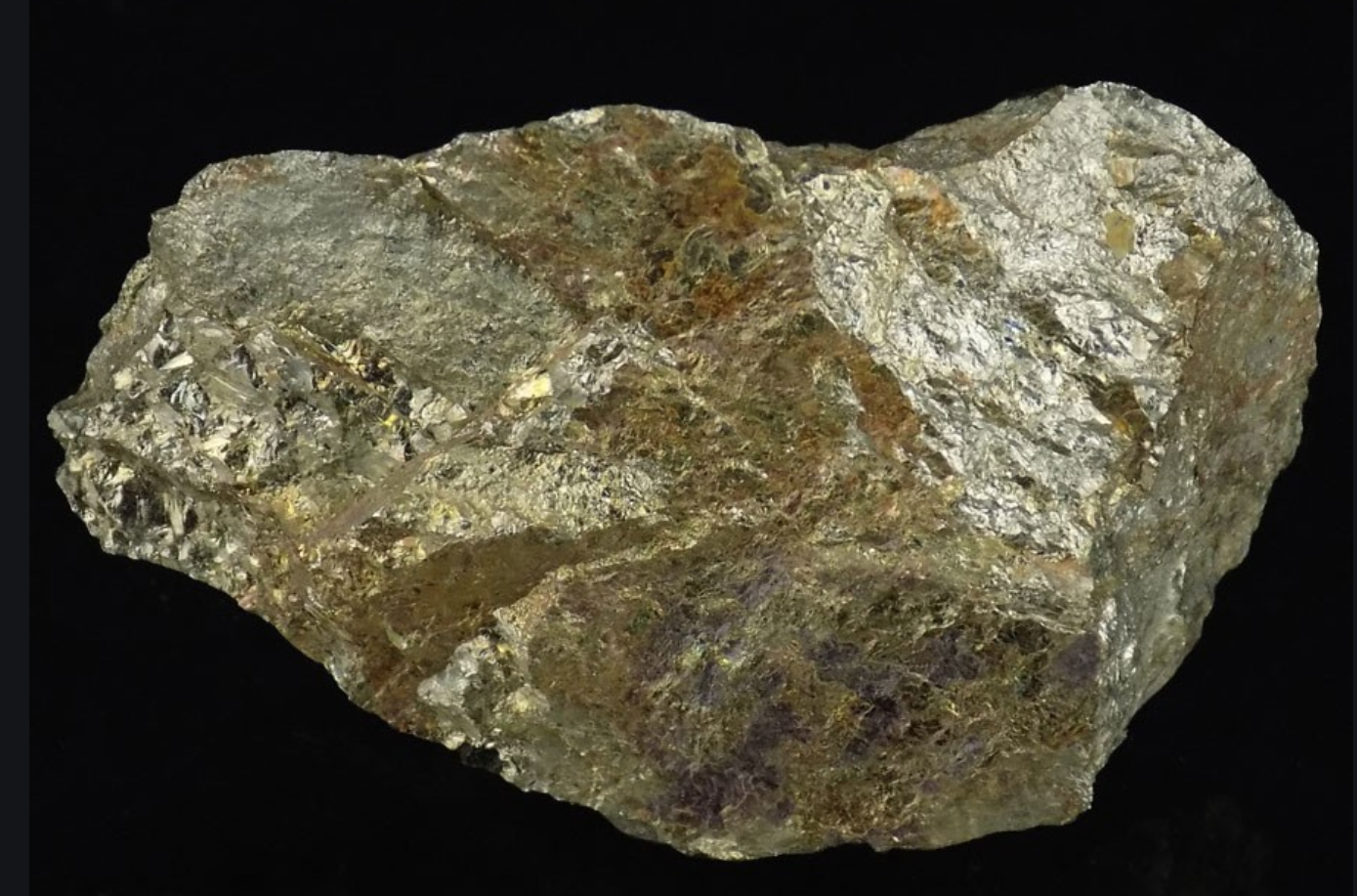 Hence, we can light up the below-surface mineralization like a Christmas tree with these electromagnetic techniques!
So, with the geological understanding and the electromagnetics, we've really been able to crack the code of the Rajapalot Project in terms of locating the mineralization. I think that's best demonstrated by the 44-hole program we ran earlier in 2019.
The last 12 holes contained 8 of the best gold intersections of the entire program, including 31.3 metres @ 4.3 g/t Au, 1,030 ppm Co, 6.0 g/t AuEq.
Our project has now been substantially derisked; it's a very large area with a very good start… and it looks like it's going to get a lot bigger with the discovery cost per ounce likely decreasing from this point forward.
MF: Excellent. Sounds like those 8 holes are really pushing the resource expansion momentum forward for Mawson!
MH: Yeah, you know, as I mentioned, we're really beginning to crack the code of the mineralization at Rajapalot with 8 of the last 12 holes being the best holes drilled in 2019. Our immediate focus is on the three most defined areas, which are Palokas, South Palokas, and Raja. In total, this covers an area of about 4 by 3 kilometers.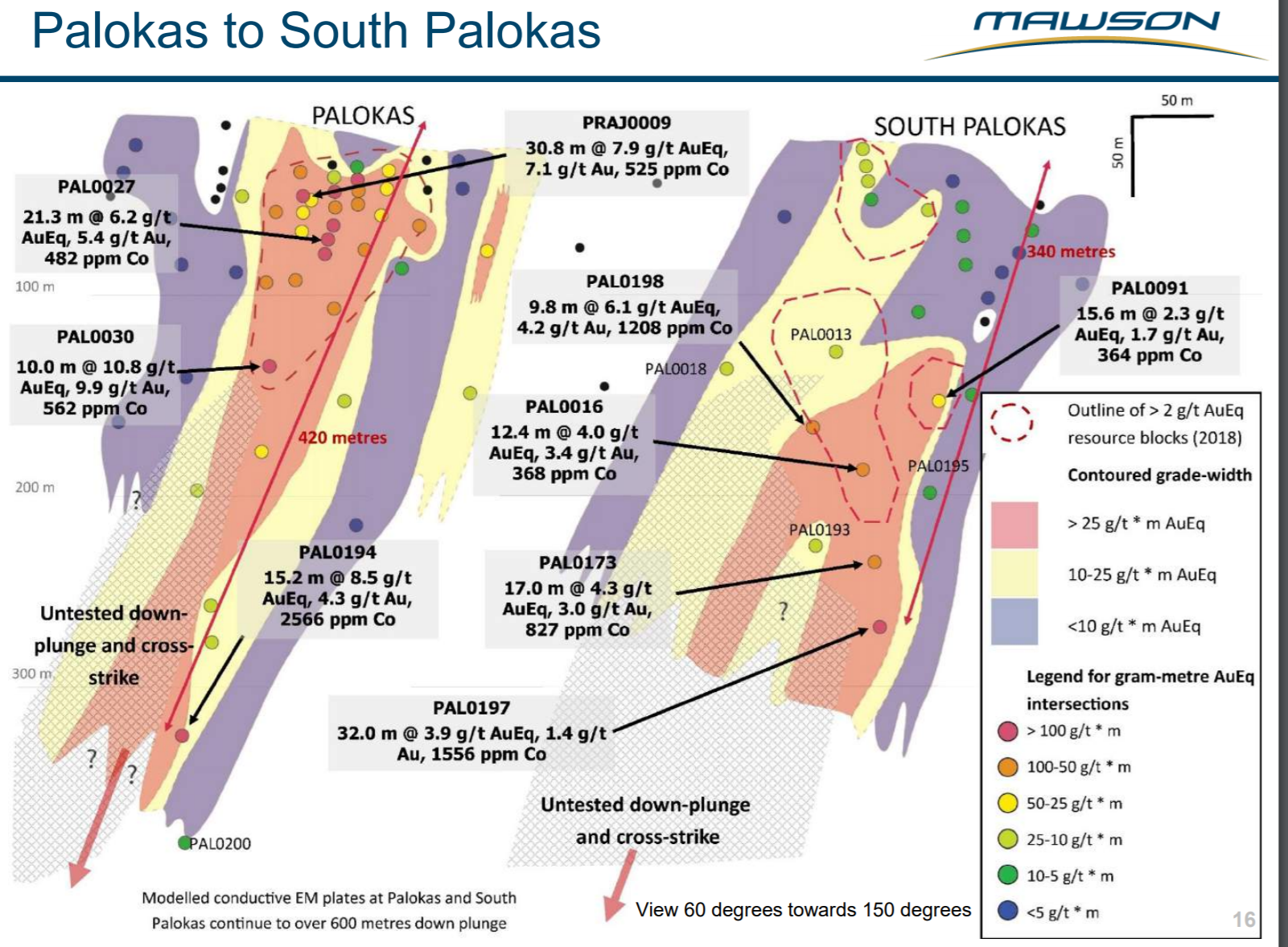 Each one of those areas has had quite a bit of drilling, and we're now drilling a total of 15,000 meters along strike and down-dip from these known resources with the program being directed by the geology, geophysics, and electromagnetics we discussed. So, each one of those bodies, as we drill down-plunge, is developing around 70,000 to 90,000 ounces of gold for each hundred meters drilled thus far.
If that continues… and as you mentioned before, Mike, that a bit of luck never hurts… we can predict where the highly-mineralized rocks may be. Naturally, we won't know the precise grade of those rocks until we drill into them.
Yet, if everything remains on par with what we've produced so far, we should move to a resource north of 1,000,000 gold ounces within the current 15,000-meter drill program.
So, that's where we're heading… it's a substantial target and it's getting a lot bigger. We'll have five rigs running very soon. The grades, importantly, are good from both an open-pittable and underground sense from our initial resource.
In fact, the gold grades are even better than what many of our peers are mining in Finland… so it's a project that's just pivoting very nicely for us.
MF: That's exciting! I mean with 5 rigs running simultaneously, Mawson shareholders can certainly expect a steady stream of drilling updates and assay results, really, throughout all of 2020. And, looking at Mawson from an investment standpoint, it seems to me that the company has a ton of momentum in all areas except for the recent share-price performance. Naturally, with the current share-price pullback — there exists opportunity! Can you tell my readers about Mawson's current share-structure and the value opportunity at-hand for resource speculators looking to take advantage of a rising gold market via an active exploration play?
MH: As you know, Mike, the gold business is doing pretty well as a whole… M&A activity is abounding all around us… there's a lot of cash-flow being spun out of these mid-tier companies… and the gold price is pretty healthy in a general sense. All things considered, we're not far off of the 5-year highs we witnessed just a few short months ago.
Yet, somewhat surprisingly, that upward momentum has yet to transfer down in any sort of meaningful way to the junior explorer companies like ourselves. Price-wise, we're currently at one of the lowest levels we've seen in our company's history – yet with a project that's clearly at the best stage it's ever been… significantly derisked and getting a lot bigger through drilling.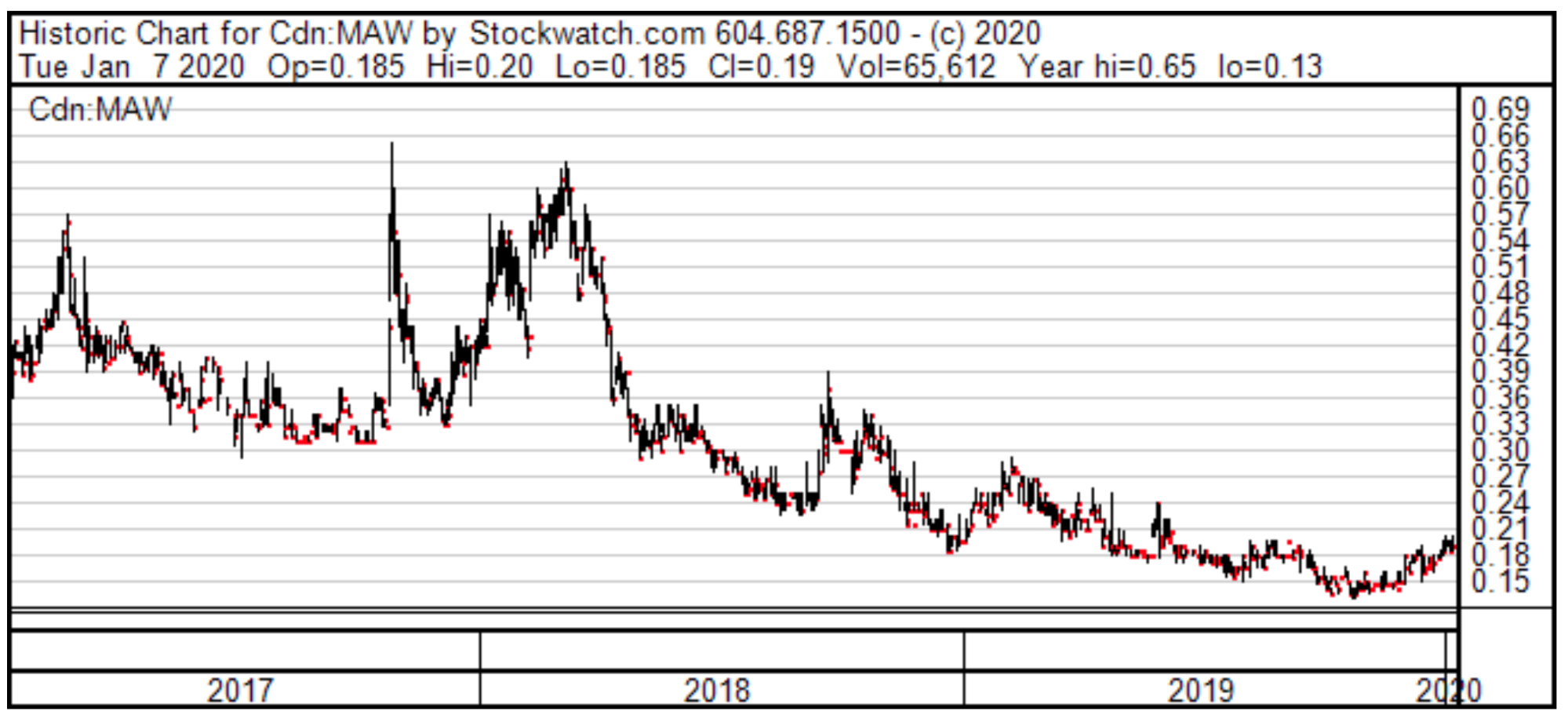 Not only did we just raise C$7.9 million in a very difficult market, we've also been able to bring in some very sophisticated new supporters to the current, very strong shareholder registry for Mawson. So, our company has been backed for a long time by some of the bigger players in the business.
Mawson Resources has some of the world's largest private equity groups as investors; we have the world's largest gold company [Newmont Goldcorp] as an investor; we have some of the world's biggest US university endowment funds invested; and we now have some key precious metals funds and some of the stronger brokerage houses backing us.
The smart money is certainly poised and sees the value opportunity of Mawson – yet, quite simply, the broader market has yet to catch on. We're anticipating a shift in our favor in that respect as well.
MF: And how about the local community… what's the support been like there for the project?
MH: We have a ton of local community support, which is vitally important as you know. The mining industry has come to the hard realization that you're simply not going to get a mining project up and running anywhere in the world without the support and engagement of the local community and local stakeholders.
We are in an extremely fortunate position as we've lived and worked in these local communities for 7 or 8 years; we know the community very well, and they know and support us.
We're striving to be the best corporate citizens we can be through our operations and our communications, and that has led to an ever-strengthening relationship where we essentially have the locals banging the table saying they want this project to progress, and not just progress… but progress rapidly.
So we've got overwhelming local support including the municipality where the project sits, and we have political and administrative support from the Lapland region, which comprises about a third of Finland. I can tell you, Mike, it's truly a humbling position to be in as Chairman & CEO of Mawson Resources.
MF: Getting back to the geology, I understand that recent drill results have revealed a significant cobalt kicker. What can you tell my readers about cobalt as a hand-in-hand companion to gold and also the importance of cobalt as a strategic asset for the nation of Finland?
MH: Yes. First and foremost, Rajapalot has and always will be a gold project. Yet, over the last year or so, we have come to the fortuitous realization that we indeed have a significant cobalt by-product. That came about by re-assaying thousands and thousands of rocks that we hadn't initially assayed systematically for cobalt.
We always knew we had some high cobalt grades across the property, but it wasn't until we began re-assaying in earnest that we concluded that we actually have a very significant in-situ value increase of about 10% to 20% with the cobalt addition.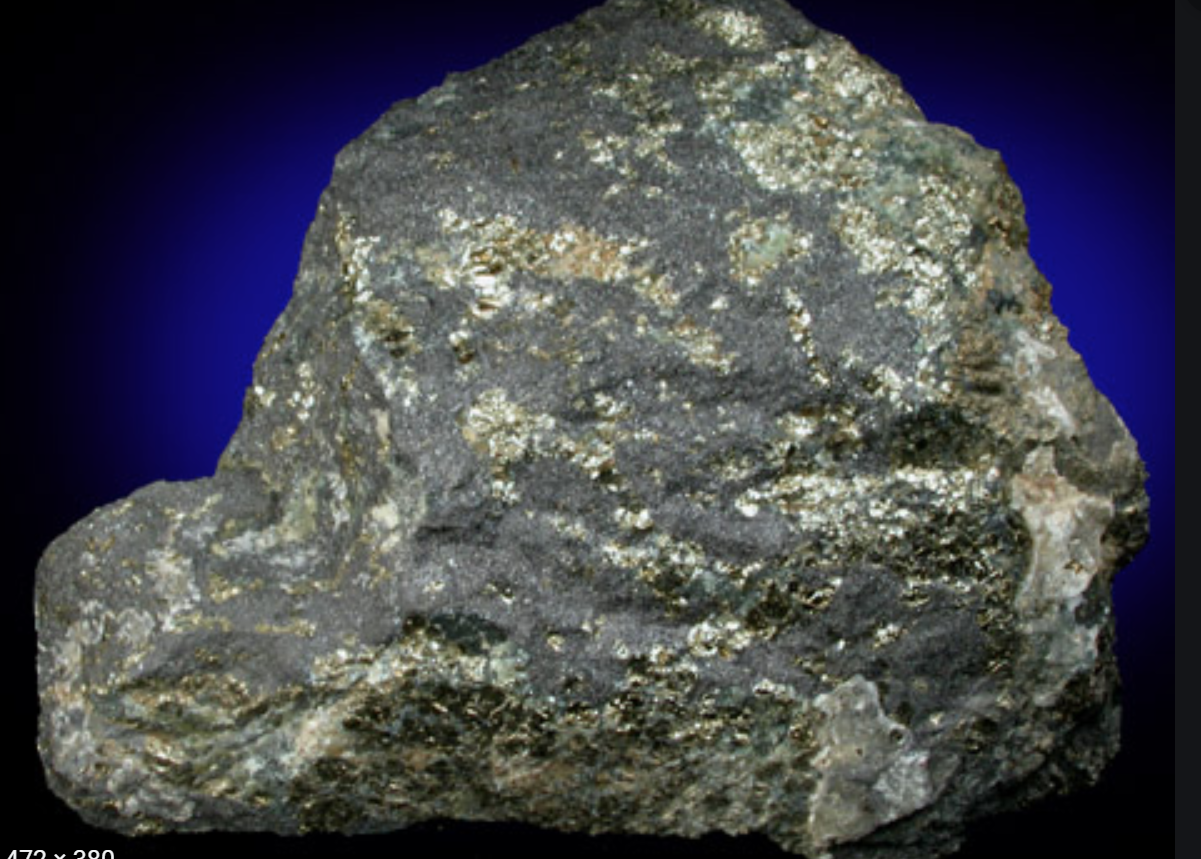 So, economically, it's a gold project through and through… with the cobalt potentially being a substantial, value-added by-product. Of course, the cobalt factor will be driven primarily by the economics of extracting that material, and we've been conducting a lot of very important metallurgical work on both the gold and cobalt.
Mike, as you know, metallurgy is all about the science of economically extracting the valuable metals from the host rock.
Thus far, what we're seeing is that the gold is free and free milling, which means we should be able to extract much of the gold through gravity and then leaching. It looks like the cobalt is free-milling as well via quite coarse grain sizes. That's great news; it essentially means less energy required to liberate the metals from the host rock. So, lower costs and the ability to utilize environmentally benign extraction methodologies such as water with gravity.
Also, Mike, Mawson has been funded with over a million dollars for work on the cobalt side of things via public funding from Finland through a group called BATCircle. BATCircle is a public entity-funded project in Finland supported by industry and academia that's advancing Finland's role in the battery supply chain.
MF: That's certainly not a bad place to find oneself… in the battery supply chain for electric vehicles along with other emerging clean energy technologies!
MH: Exactly! And, here's where it really gets interesting. Whereas we were primarily a gold project before, we now have one of the few compliant cobalt resources not only in Finland… but in all of Europe as well!
Finland and Europe have made huge strides over the last several years in becoming actively involved in the global battery supply chain for lithium-ion batteries, of which cobalt is a crucial component for the EV market, mobile phones… you name it!
Hence, cobalt is a strategic commodity… and it's also interesting because Finland has now successfully positioned itself as a key player in the global supply chain for cobalt.
You know, when we think about cobalt and where it comes from… many of your readers will undoubtedly be aware that something like 60% of mined cobalt comes from the Democratic Republic of Congo (DRC) where there are huge questions regarding the ethical and sustainable nature of that mining.
Once extracted from the ground, the metal then goes through a refining process with around 80% of refined cobalt coming out of China. Hence, much of the mined cobalt from the DRC is sent to China for processing.
Now, the 20% or so that doesn't come out of China — a full half of that comes out of Finland!
In fact, the world's largest single cobalt refinery sits just 400 kilometers south of our Rajapalot Project. Finland mines just 0.4% of the world's cobalt per day. So, while the country has only a very minor contribution to mined cobalt – they have an enormous contribution to refined cobalt.
Having a project where the country is putting a lot of money and political and social support behind it in building a sustainable and ethical supply chain for battery metals, including cobalt, is incredibly important. In essence, our project has expanded from a pure gold project to a "strategic project" for the country of Finland.
MF: Definitely… I can see how the addition of cobalt is adding significant weight to the project via that type of backing. It's also encouraging that people are becoming increasingly aware of where and how natural resources are sourced around the globe, especially since these products end up in our hands; our cell phones, the cars we drive, etc. Clearly, Finland is among the best examples of responsible mining anywhere.
Now, in terms of how I evaluate junior exploration firms from an investment standpoint, Mawson absolutely checks all of the pertinent boxes. You've got size… you've got grade… you're well-funded… and you're drilling in a mining-friendly jurisdiction with impressive early results.
It seems there's no end in sight to the current upside at C$0.20 per share… especially if we can get gold to push through the $1,650 an ounce mark that, to me, feels like it's just around the bend. Now, I know you don't want to speculate on share-values going forward, so I'll ask this another way. Michael, what is the company's aim for the current drilling round at Rajapalot?
MH: Yeah, Mike… as is the case with virtually any mineral exploration company… drilling is the key determining factor. Our focus right now is drill, drill, drill — and we're cashed up to do that. Like I said, we have one rig going now, and we'll have a total of five going within the next few weeks… and that will have us drilling right through to late-April 2020.
Our current program is 15 kilometers [15,000 meters] of drilling beneath the existing resources. So, lots of news-flow from drilling as we seek out extensions of the resource along with a hell of a lot more metallurgical work that's already underway.
The further derisking of the project through drilling and assays is where our focus will be over the next several months. As I mentioned, we're cashed up to drill. We're in a real sweet spot right now. There aren't too many companies out there creating value through discovery and resource expansion who have the funds to execute like Mawson.
To reiterate, we have a maiden resource of 424,000 ounces of gold equivalent. Our aim is to go over 1,000,000 ounces in the current drilling round. There'll be an updated resource coming out by the end of Q3 2020 or earlier. This will build upon the substantial resource we already have.
That's our game plan… and there's nothing more exciting than when the drills are turning!
MF: Before I let you go… in addition to all the activity in Finland you were recently able to strike an incredible deal on some of the hottest land in mining: Fosterville-style gold in Victoria. The same kind of ground that has led to Kirkland Lake's success. Can you tell us how that deal came about?
MH: Well, I can hear from the accent that I'm afflicted with that I'm Australian by birth. I still live here. It took me with interest over the last few years that the hottest ground in the world literally was 100 kilometers north of me with Fosterville rewriting the story of the central Victorian goldfields.
Essentially from the 1850s, these goldfields literally built Melbourne and a great part of Australia. Melbourne was the biggest city then, and 80 million ounces has come out since then. There's been basically three booms during that period; the 1850s, then pre-World War I, and now is when the Victorian goldfields have really been pumping.
There's two different styles of mineralization. One we call mesozonal, one we call epizonal as geologists. The mesozonal is the Bendigo and the Ballarats, huge systems but nuggety and almost impossible to deal with in a modern sense. These are deposits that the old timers would know, they'd follow a quartz vein and the gold would come and go like very rich raisins in the plum pudding. But when you try and drill these things out, you can't. So that's not what we're looking for, and that's what a lot of commercial failures in the modern day have been based around in Victoria.
It's this epizonal system, or the Foster-ville style, that we're focused on here in the assets that we've picked. So that's a key point. And the other key point is that Victoria has really been forgotten in many ways over the last decades, 50 years or something like that.
So what has changed? Well, I suppose Fosterville was only a heap leach operation, an oxide operation back in the start of the 2000s. Nobody had looked at depth. And essentially there's a number of these historic ore fields, very high grades, multi-ounce production from the old days that haven't been looked at beyond that oxide potential.
The Geological Survey of Victoria have done some fantastic work from a geodynamic perspective, rewriting the history, basically the geological history of Victoria and putting the context of the mineralization of all the mineralized styles here in Victoria into a new framework.
Now that sounds very academic and scientific, but what it actually means is that companies are making lots of drill discoveries now based on that new thinking, based on the untested old mining districts that haven't been looked at at depth.
MF: Can you give us some details on the deal you were able to strike?
MH: Nagambie Resources is an ASX listed company that we've done this deal with. I was one of the co-vendors of the properties that went into this company originally some 18 years ago.
Nagambie's strategy from 2006 to 2013 or '14, was to look for heap leachable gold, near-surface oxide gold. So they only looked down to 50 meters and tested their projects like that.
Then they pivoted in strategy, and in Australia you can obtain a tax refund on genuine, bonafide grassroots exploration.
So they then went looking for big new systems where there was no historic work, no historic mining, no existing drill holes. That's what they need to do to qualify for this tax break, or the refund. So they've been looking for big crustal scale structures, they've been running big scale geophysics, and then drilling very deep holes under thin cover into this Melbourne domain looking for Fosterville-type deposits and they'll continue to do that. But that left a real gap in the historic ore fields. Projects that had been drilled and they weren't focusing on those.
So that's how we were able to get three of those projects, one outright purchase and two joint venturable. And then secondly, what we were able to do was invest 10% in Nagambie, the company, with Mawson stock. We gave them a 30% premium that was backfilled yesterday in the market here in Australia. So their stock was up 30% on the deal. But the premium gave us the right of first refusal to deal with any discoveries they made, or any of the ground they have where they want to start to partner that.
All I can say is that one of the three projects that we've got is within a 10 by 20 kilometer triangle from Fosterville, from Costerfield, which is Mandalay's deposit. And then our third one is called Redcastle there. The two are mines. Redcastle hasn't been looked below 50 meters, and Redcastle was bigger than Fosterville in the day, right? So there's a lot of work to be done but pretty exciting. We're right in the heart of the hottest ground in the world.
MF: You've got a lot of options, Mike. Well done. By the time you finish the Finnish drilling you should be ready to kick off in Australia giving investors two really high quality kicks at the can! We'll be watching Mawson's drilling updates and assay results very closely. Thank you for taking the time today.
MH: Always a pleasure, Mike, and I look forward to catching up with you in the coming weeks and months as the news-flow really starts heating up.
---
Gold is Breaking Out!
The Timing Could Not Be Better for Mawson Resources Ltd.
TSX: MAW | OTC: MWSNF
...and the timing also could not be any better for Mawson shareholders!
When you think about it… there's little point in drilling for a commodity that no one cares about.
That's NOT the case with gold!
Gold closed out 2019 with a highly impressive rally – surging above $1,500 an ounce – and producing the sharpest annual return for the yellow metal in nearly a decade.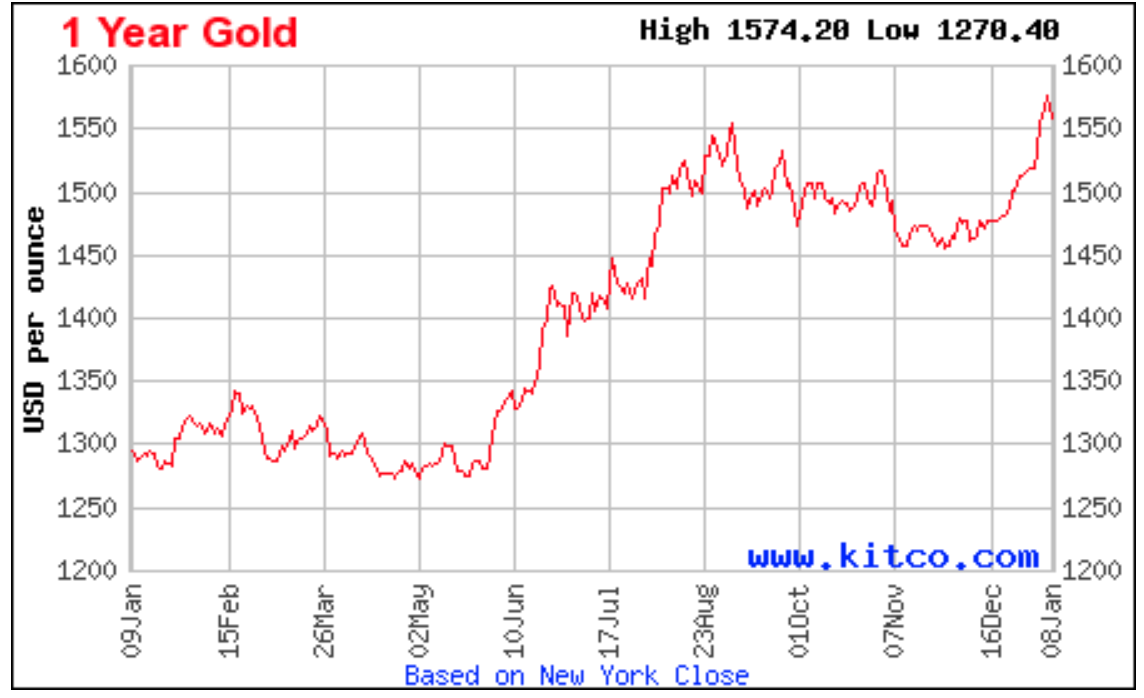 You see, gold is regarded as a safe-haven investment… a hedge, if you will, against rising geopolitical risk factors and the erosion of the purchasing power of the US dollar.
As you're likely aware, debt loads in the United States – as well as every other developed nation – are now so immense that the debt service costs will remain unmanageable at any interest rate above the rate of inflation for the foreseeable future.
The end result: Gold and related investments are poised to do very well as global economies race down this very precarious path of perpetual negative real rates and, likewise, as tensions ramp up across the Middle East, North Korea and elsewhere.
We're seeing the predictable response to that very tumult now with gold continuing to ratchet higher in the new year. Gold closed at $1,560 an ounce at the time of this writing.
Further, with seasonal tax-loss selling now in the proverbial rearview, many junior gold companies are still trading at very opportune price levels. Mawson Resources is no exception.
Mawson traded above C$0.60 in early-2018. At the time of this writing, Mawson is trading much lower... at around C$0.20 per share.
So when you break it down, astute resource stock speculators have a timely opportunity to buy MAW / MWSNF shares at a near 70% discount to recent price levels at a time when the company's flagship project is at the most advanced stage it's ever been.
As Mawson CEO, Michael Hudson, so eloquently described… much of the downside risk has been mitigated through recent geophysics, drilling, and permitting; Mawson just raised C$7.9 million in a very difficult market; the company has Newmont Goldcorp as an investor; and the drills are now turning on a 15,000-meter program that will run through May of this year.
Mining analysts are beginning to take notice of Mawson's tremendous upside as well. Derek Macpherson, VP of Research for Red Cloud, wrote in November 2019:
Based on the current resource, the stock trades at US$32/oz versus peers at US$52/oz. If the resource triples, Mawson is trading at around US$10/oz, suggesting the stock is significantly undervalued. With continued exploration success, we believe the stock is poised to re-rate, particularly since we believe early 2019 drilling has doubled the current resource, and we expect current drilling to add at least as much again. Upcoming catalysts include: 1) Results from the ongoing 15,000m drill program (ongoing) and 2) Updated resource estimate (Q2/20).
The bottom line is this: There should be no shortage of exciting drill results throughout the first half of 2020 from Mawson's current 15,000-meter drill program at its 100%-owned Rajapalot Gold Project, Finland.
To me, it checks every box for what investors should be looking for in today's junior gold sector: A significantly derisked project in a safe mining jurisdiction with current drilling in a proven area of high-grade gold mineralization.
And while Mawson's Rajapalot project is first and foremost a gold project, it certainly doesn't hurt things that the geology is revealing a significant cobalt showing as well — making Rajapalot a strategic project for the country of Finland.
Like I said… the drills will soon tell the story. The company has done it's homework through extensive sampling and geophysics along with two previous 15,000-meter drilling rounds with impressive results to-date.
With permits in-place, Mawson can now focus on building gold ounces from its current maiden resource of 424,000 gold equivalent ounces to potentially 1 million-plus ounces.
I have the utmost confidence in Michael Hudson and the rest of the Mawson team to get things done for MAW / MWSNF shareholders in 2020.
There's really very little guesswork left at this point: Mawson's deep understanding of the high-grade gold mineralization at Rajapalot, combined with the positive geophysical response of the host rocks, has resulted in tightly defined drill-targets for the company's current 15,000-meter, 5-rig program.
Translation: The Mawson team knows the gold is there… they have their targets… and they're cashed-up to drill.
Right now is an opportune time to be looking at Mawson Resources Ltd. (TSX: MAW | OTC: MWSNF) as a timely investment opportunity in the junior gold sector. The company's shares are currently trading around C$0.20 per share – and investors can expect a steady stream of news-flow over the next 6-plus months.
Learn more about Mawson Resources and sign up to its investor list by clicking here.
And click here to get real-time updates from the company on their Twitter feed.
Yours In Profits,
Mike Fagan, Editor
Resource Stock Digest