Magna Gold Corp.
TSX.V: MGR | OTC: MGLQF
Building A Mid-Tier
GOLD-SILVER PRODUCER
in Sonora, Mexico
---

Magna Gold Corporation – currently trading below US$1 per share – is a Canadian-based gold-silver company engaged in production, acquisition, exploration, and development operations in Sonora, Mexico.
The company's primary asset is the producing San Francisco Gold Mine, on which the company just announced a Prefeasibility Study with highlights including:
Base case after-tax net present value of US$80 Million using a US$1,450/oz gold price and 5% discount rate.
Assuming a spot gold price of US$1,950/oz, the project economics increase to an after-tax NPV of US$231 Million using a 5% discount rate.
Average annual gold production of 69,000 ounces per year over 2021 to 2027.
Average all-in sustaining cash costs of $US1,204 per gold ounce.
No major capital required for resumption of full mining operations.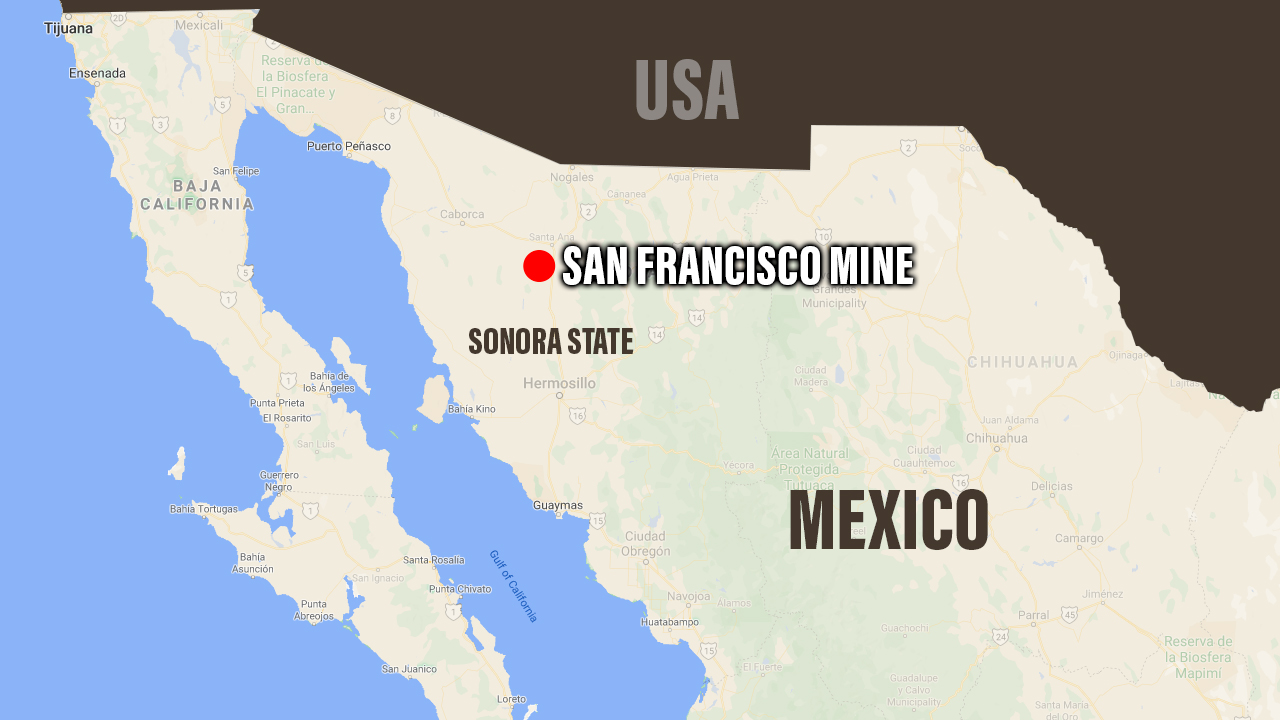 The project comprises 21 contiguous concessions totaling 117,000 acres and is a past producing open-pit heap leach gold mining operation.
Magna Gold has now restarted mining and processing operations at the San Francisco mine site with gold production and gold sales underway. A production target has been established at 69,000 ounces of gold per year over ~8 years at all-in sustaining cash costs (AISC) of US$1,204 per gold ounce.
It's important to note that gold is trading well above that AISC target of US$1,204 per ounce at approximately US$1,900 an ounce.
The San Francisco mine site includes two previously mined open pits — San Francisco and La Chicharra and is considered an advanced "brownfield" project with heap leach processing facilities and associated infrastructure (see below) located nearby to the San Francisco pit — a true rarity in the junior mining space.
Magna Gold's earlier-stage exploration projects include San Judas, Mercedes, and La Pima.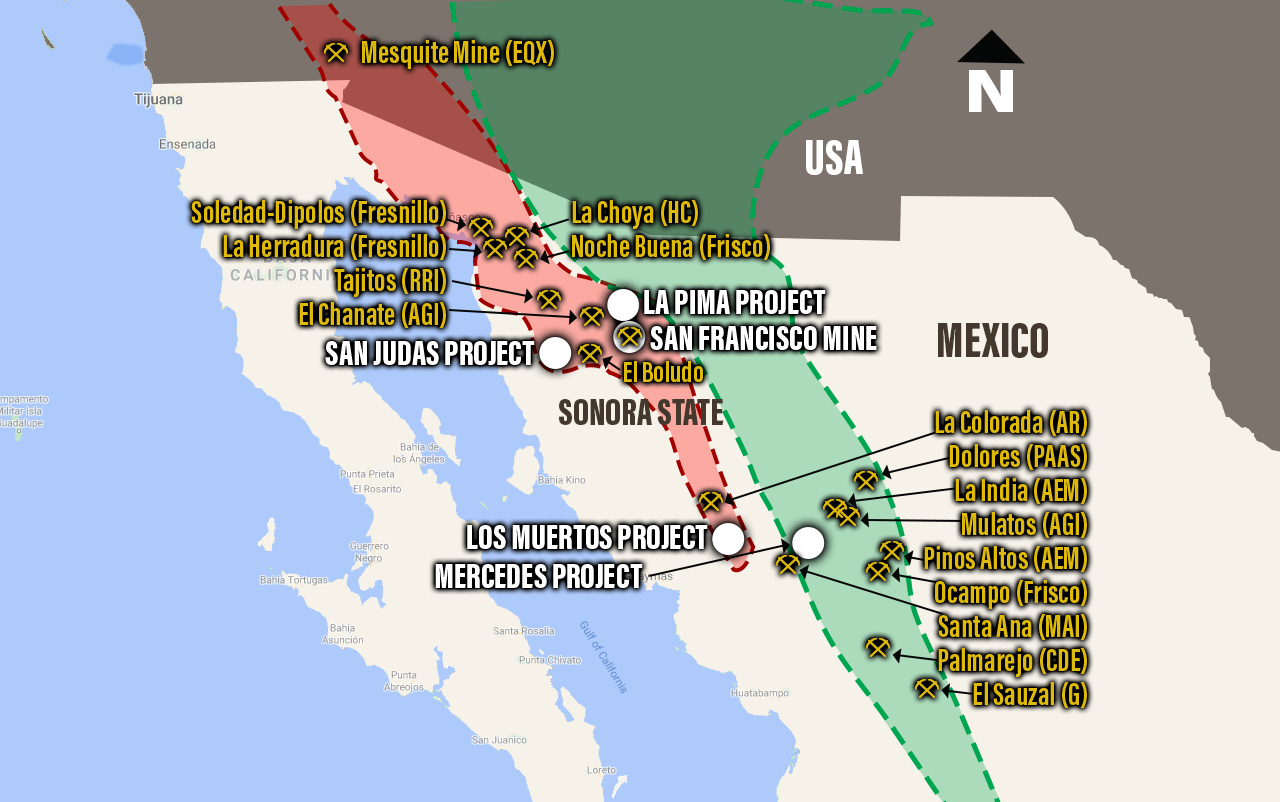 The 2,800-acre San Judas Project is an early-stage exploration project hosting structurally controlled mineralization within lithologies similar in age to the La Herradura and San Francisco gold mines.
The project is located at the southern end of the Sonora Mojave Megashear — a trend known to host multiple gold-bearing deposits within an area extending from north-western Mexico into the southwestern United States measuring more than 600 km long and 60 to 80 km wide.
The 3,060-acre Mercedes Project is an exploration property located within the Sierra Madre Occidental province — a historically productive, regionally extensive Tertiary volcanic field stretching from the United States/Mexico border to central Mexico.
Previous work at one of the mineralized targets within the mining concessions – the La Lamosa area – reports disseminated gold mineralization hosted within an andesitic and rhyodacitic volcanic complex intruded by a quartz-feldspar porphyry (QFP).
Gold and silver targets at Mercedes exhibit textures and alteration consistent with high sulphidation epithermal mineralization — typical of important mineral discoveries in the region.
The 12,300-acre La Pima Project is an exploration property located 40 km north of the San Francisco Mine project. The project boasts high-grade silver mineralization sampled along multiple historic underground workings and taken from surface along 4 km of vein structures.
A total of 5 targets identified within the claims and mapped and sampled by Timmins Gold indicate mineral potential of 50 million ounces of silver. Drilling at La Pima is now underway.
Experienced Management with Regional Expertise
The Magna Gold team boasts a proven track record of developing gold-silver properties in Mexico from the exploration and discovery stages all the way to production — on budget and on time.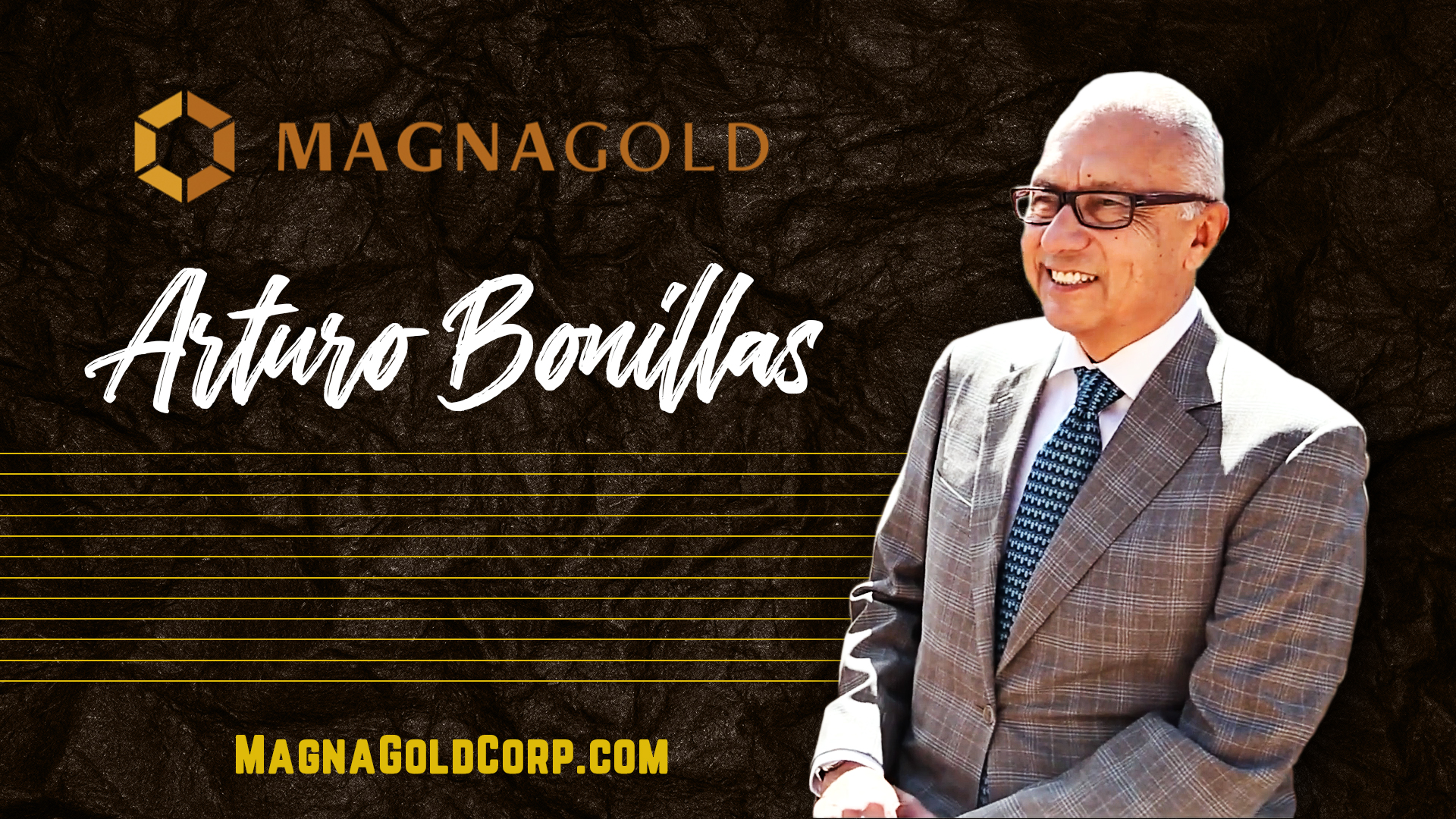 Magna's president & CEO, Arturo Bonillas, whom you'll be hearing from in just a moment, is an Industrial Engineer with over 40 years of experience in the Mexican mining industry including extensive experience in all aspects of financing, exploration, and operations.
Previously, during his 10-year tenure as president of Timmins Gold [now Alio Gold], he spearheaded the company's transition from one of exploration and development to a mid-tier gold producer — a crucial strategy in securing several years of positive reserve and resource growth, throughput, and production.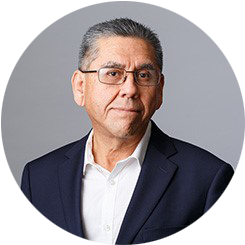 Magna's VP of Exploration, Miguel Soto, boasts 40 years of experience in the Mexican mining industry — including 25 years in roles as senior executive geologist for several mining companies including Timmins Gold and Placer Dome.
Mr. Soto is widely recognized as one of the top mining professionals in Mexico with extensive knowledge of the country's major mining districts. As co-founder of Timmins Gold, Miguel increased the gold resources of the San Francisco Mine from 611,000 to 2.4 million ounces.
All in all, it's an impressive team with decades of combined regional expertise with which to draw upon as the company builds toward mid-tier producer status.
With Magna's multi-project, multifaceted approach — there's no shortage of project developments to get to.
So without further ado, please enjoy my exclusive interview with Magna Gold president & CEO — Arturo Bonillas.
Exclusive Interview with Arturo Bonillas
President & CEO, Magna Gold Corp.

Mike Fagan: Arturo, this is a really opportune time to be connecting with you. It's an exciting gold and silver market to say the least.
Magna Gold has been extremely busy. You've been very clear since you and I first met that the goal for Magna Gold is to become the next mid-tier producer from Mexico. You're working hard at achieving that.
You just had some important news with the announcement of the Prefeasibility Study on the San Francisco Gold Mine project.
Can we go over some of those details?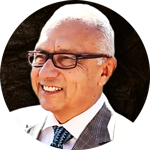 Arturo Bonillas: Yes, absolutely, Mike. It was our second prefeasibility update on our San Francisco Gold Mine project. It was mandatory for us to be able to provide guidance soon. The report is quite good. I'm very excited about all of the work that was put in. The results are very, very encouraging.
We have already posted the Prefeasibility Study on SEDAR. The report shows a measured and indicated (M&I) resource of 1.43 million ounces of gold and, in addition to that, 170,000 ounces in the inferred category.
So we have about 1.5 million gold ounces in the resource.
The resource was run at $1,500 gold for our estimate. Out of that, we have a mine plan for the next 7.5 to 8 years. We are mining 758,000 ounces and we are producing 527,000 ounces over that period of approximately 8 years at a rate, between 2021 and 2028, of close to 70,000 ounces per year.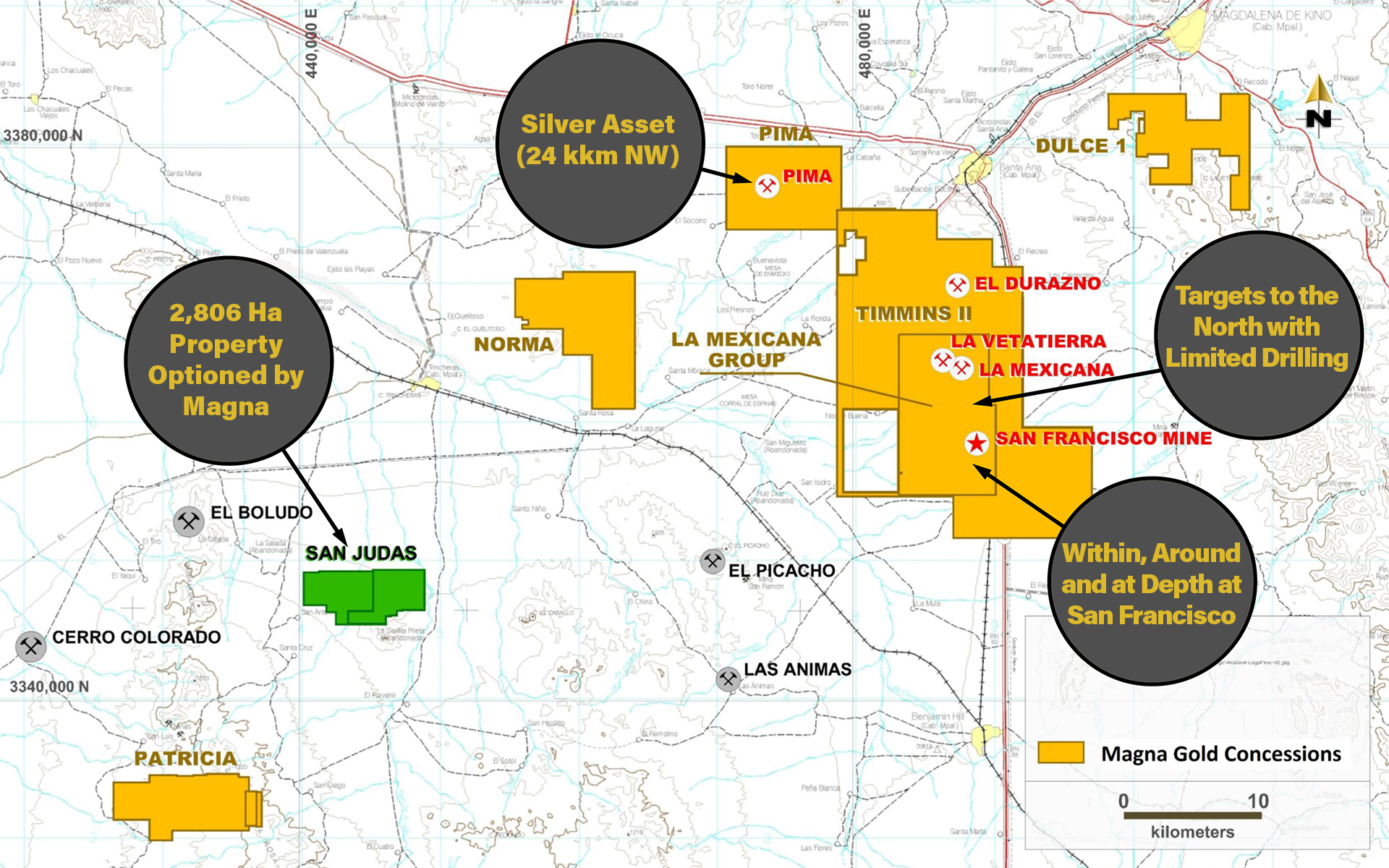 Now, I'd like to tell you that those numbers are using the current block model. Those numbers do not include all of the additional drilling that we've been carrying out over the last few months. It is our base case, our conservative case.
The cash-flows show on that plan, at $1,950 gold, an after-tax net present value of US$231 million using a 5% discount rate.
The next step here is to finalize a drill program, a very aggressive drill program, so that by year's end we will be able to update the Prefeasibility Study again and have a new business plan for the following years wherein I hope we will be adding at least a quarter of a million ounces into that plan.
Then, we may announce also, as part of the business plan, a potential expansion to capacity. It's a bit early to talk about investment numbers, but the strategy here would be to accelerate the extraction and production of the gold that we are discovering and adding to the resource.
In general terms, that's where we're at. Again, this plan is only for our base case, our conservative case, and it's published.
We also began production from the underground mine and it's looking pretty good. We just started that in September. We prepared the mine in August, we started in September, and it's looking very, very good.
That's also a part of the production profile. Currently, the production plan shows the underground mine only this year, but that will be extended.

MF: So, your plan, just to be clear, is on optimizing the all-in sustaining cash cost of $1,204 per gold ounce at San Francisco, correct?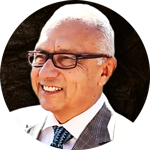 AB: Correct. Mike, there's two ways that we're going to reduce the costs.
One is the addition of the underground mine. We have an M&I plus inferred resource at the underground mine up to 100,000 ounces. Of course, we have to drill off about half of that.
The underground mine's production costs are less than $700 an ounce so that is one factor that brings down the cash cost.
Also, by next year in our business plan, we are going to show reduction in costs by economies of scale by increasing capacity and by improving metallurgical recovery.
Those are the two manners of reducing the cost.

MF: Arturo, one question, and I know the answer, it's a rhetorical question but I'll ask it anyway. All of the exploration that's going on and the exploration plans that you have for your other projects, including an exciting silver project called La Pima — all of that is self-funded, correct?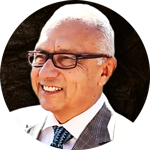 AB: Yes, all of our current operations are self-funded. The San Francisco mine turnaround is completely self-funded. For the other exploration properties, we are using the money that we raised in June.
All of that money that was supposed to go to the San Francisco mine startup, we are using it for exploration in other areas. Drilling is underway at Pima.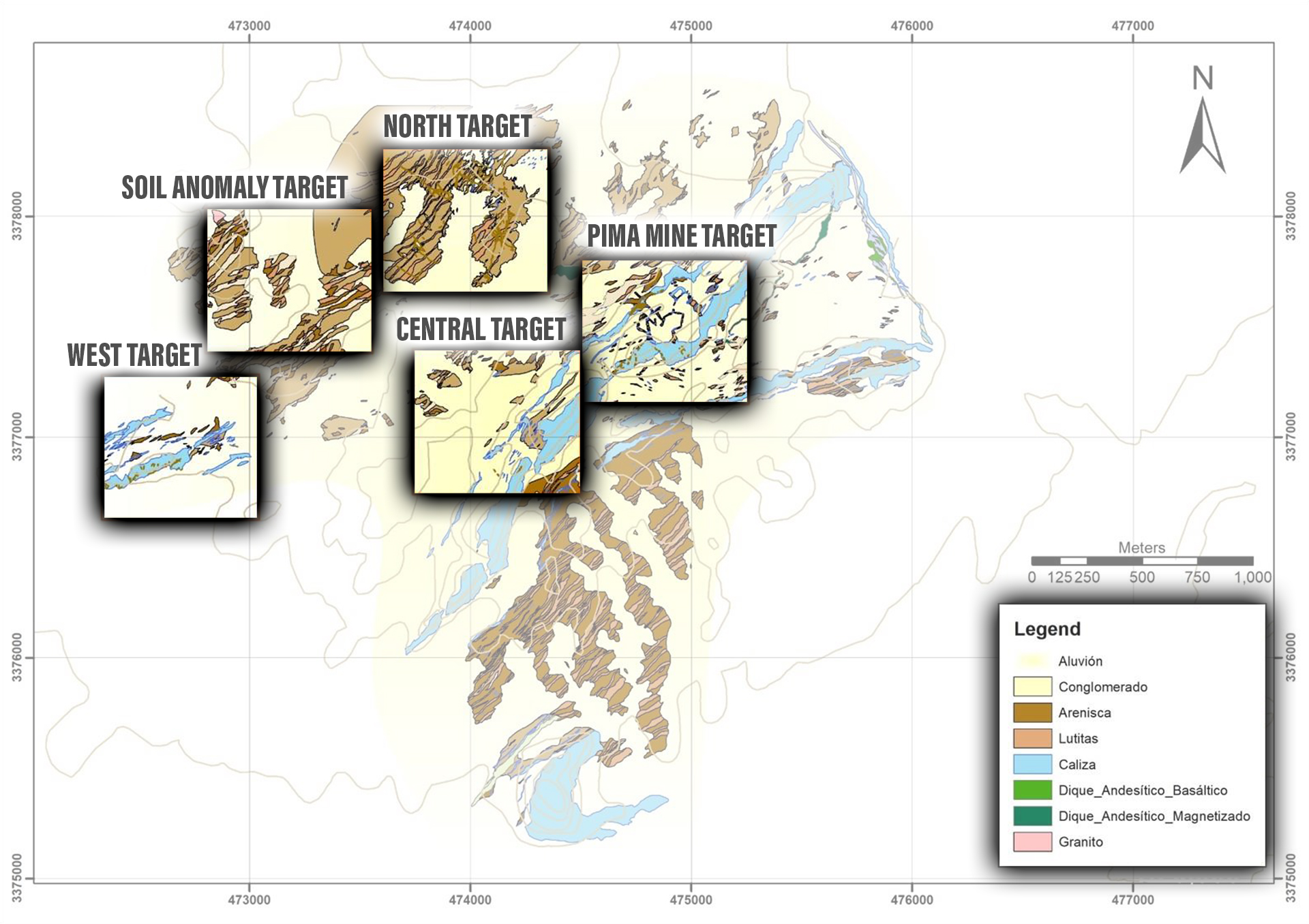 We'll continue drilling La Pima until the end of the year. Again, it's important we are bootstrapping the operation quite successfully.

MF: Excellent. When can we anticipate assay results from the aggressive drilling that you're doing around the pit at La Pima? I know you have plans for Mercedes and San Judas. You have a lot going on.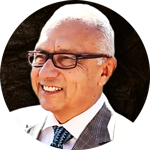 AB: Yes. I would like to complete all of the drilling that we're doing because it's not about discovering one hole. We need to do at least 50% of the drilling to be able to announce this. Once we finish, we will have a new block model. We will announce that by January or February of next year.
In the case of the other projects, La Pima, we should be announcing results in two months; the initial results for the first phase of drilling.
Our Mercedes project in Sierra Madre, our original qualifying project, we are moving very fast to put it into production in Q1 of next year. We are going to extract what we found up to this point without any further drilling.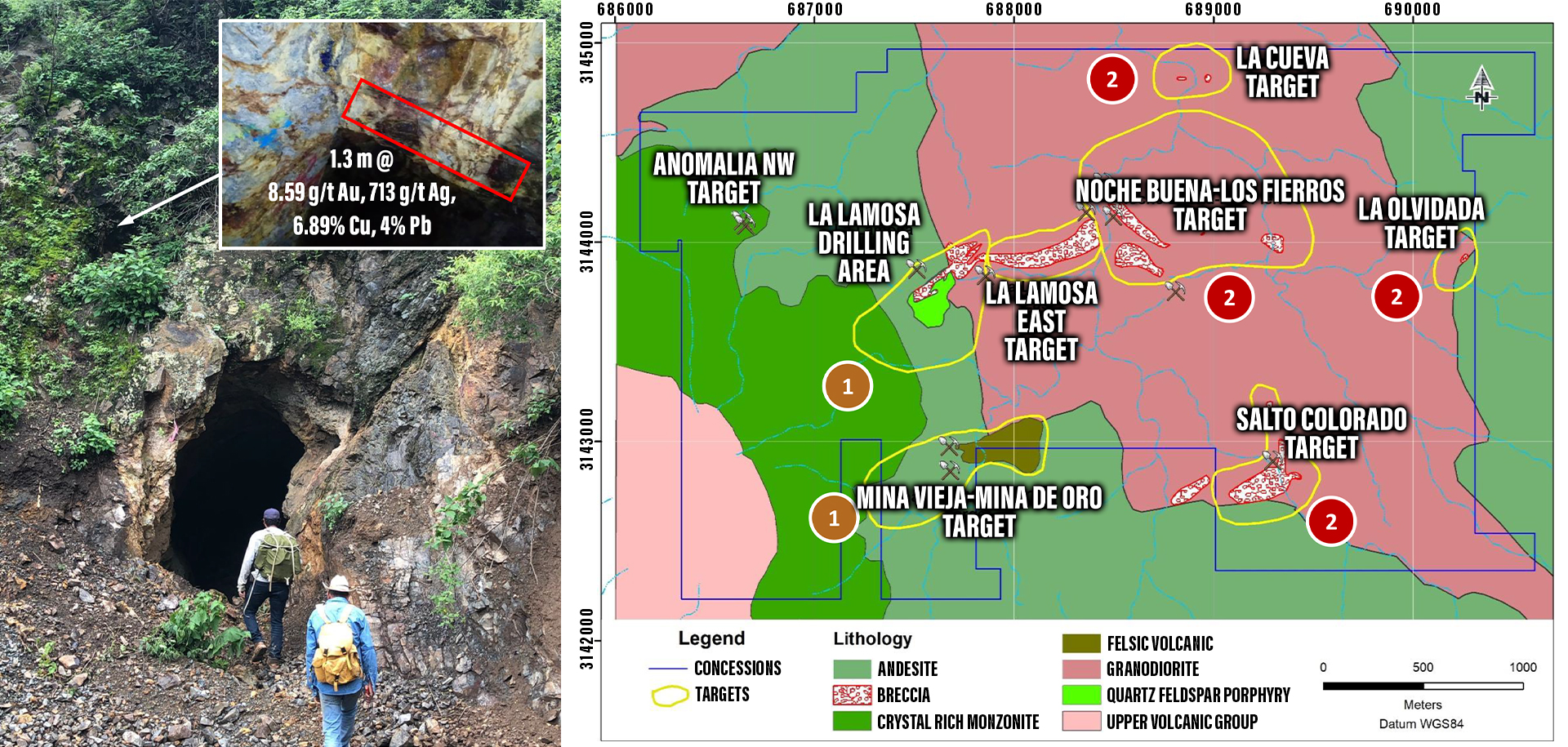 That is going to bring a considerable amount of cash into the company.

MF: Arturo, is there still exploration upside at that project that you can self-fund again from what you've already found?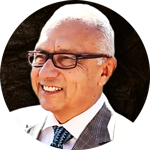 AB: Well, yes. There's a lot of upside. Mike, we have a big land package there and we are acquiring more. The money that we generate there will be ample to explore the entire area and probably acquire more properties in the region. And yes, it will be self-funded.

MF: Just to summarize, Arturo, you have heap leach production, underground production, exploration around the pits, and exploration at La Pima for high-grade silver. You're going to drill San Judas and you want production from Mercedes and eventually San Judas?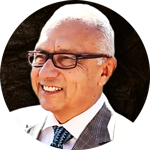 AB: Oh yes. San Judas is very important. San Judas is in the exploration stage. We need to drill it. But again, we are also making sure we're not stretching too much.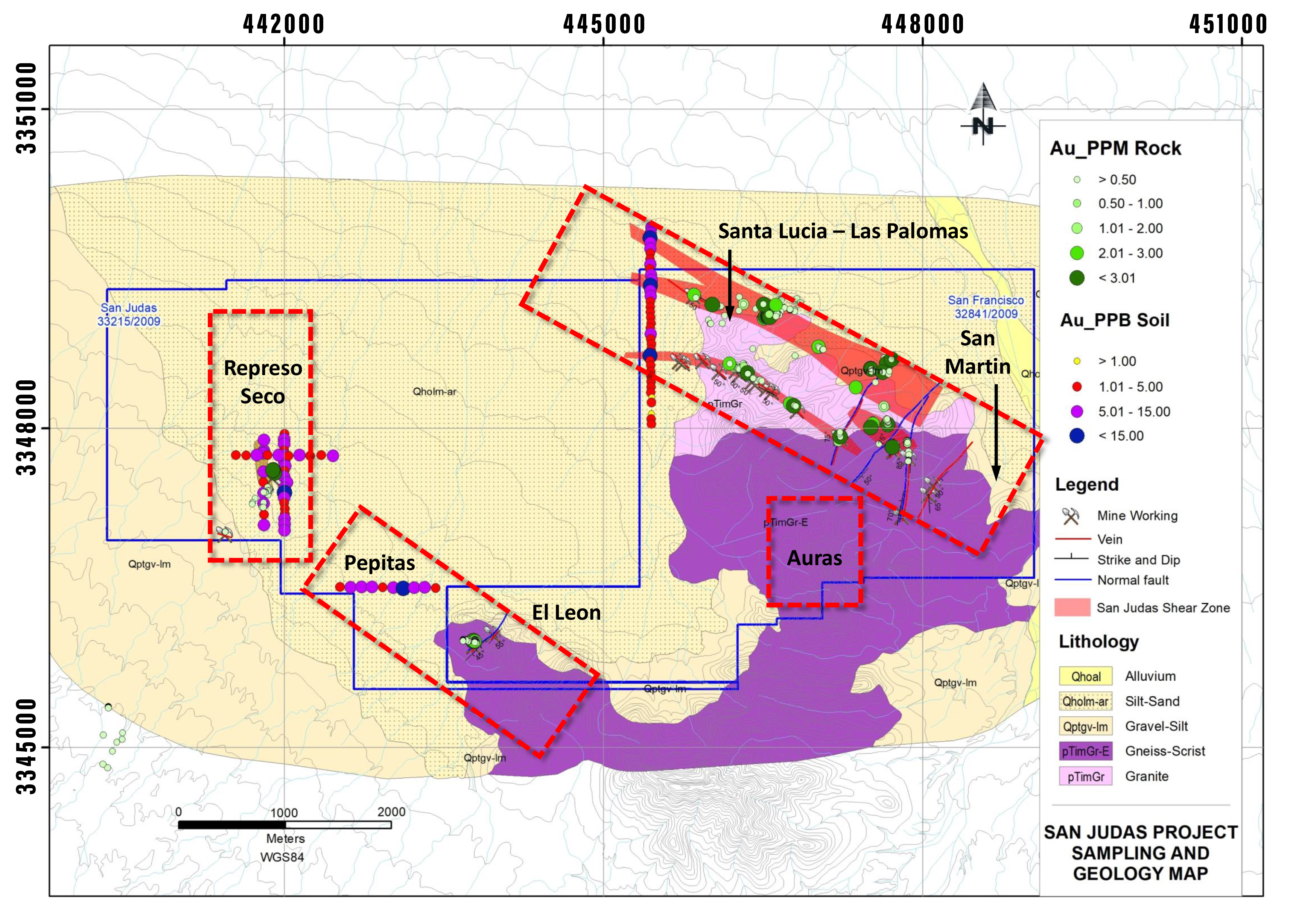 We are reinforcing our organizational structure also. We hired a VP of Finance in Canada and a controller. We will soon have an investor relations corporate development person in Canada.
Here in Mexico, we are hiring or bringing back some of the people that worked with us before. A couple of months ago, we hired an underground general manager who's doing a great job.
Also, we are expanding our geologist team to be able to do all of this. So we are moving ahead carefully, gradually, but sustainable as far as the human capital.

MF: And because you're not busy enough (laughs!), you're still on the M&A trail!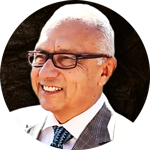 AB: Well, it's the moment to do all of that. It's the window.
As I said, I'm already delegating a lot of activities in production. We have a country manager also who began last month. That manager was part of the company for the last 12 years. He's taking care of every other aspect of the operations and administration here, including permitting, finance in Mexico, and public relations administration.
Again, it's important that I focus on growing the company. We have this new platform where we're producing gold. Yet, growing the company implies also that we do M&A.

MF: Arturo, there's a lot to like here. I'm excited for the rest of the year. I'm really excited for 2021. I want to thank you for your time and hopefully we can check back in with each other soon.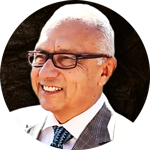 AB: Mike, thank you very much for this interview. I appreciate your work. Spreading the word of what we're doing is very important for us.

The Opportunity
Magna Gold is advancing its flagship San Francisco Gold Mine project in Sonora, Mexico. During the first two months of operations, the mine reported sales of US$8.53 million and operating costs of US$3.77 million — resulting in an operating margin of US$4.76 million.
The company produced 5,087 ounces of gold at an average cost of US$741/oz – and sold 4,977 ounces of gold at an average cost of $758/oz. And keep in mind that gold is currently trading well above that price; currently around $1,900 an ounce.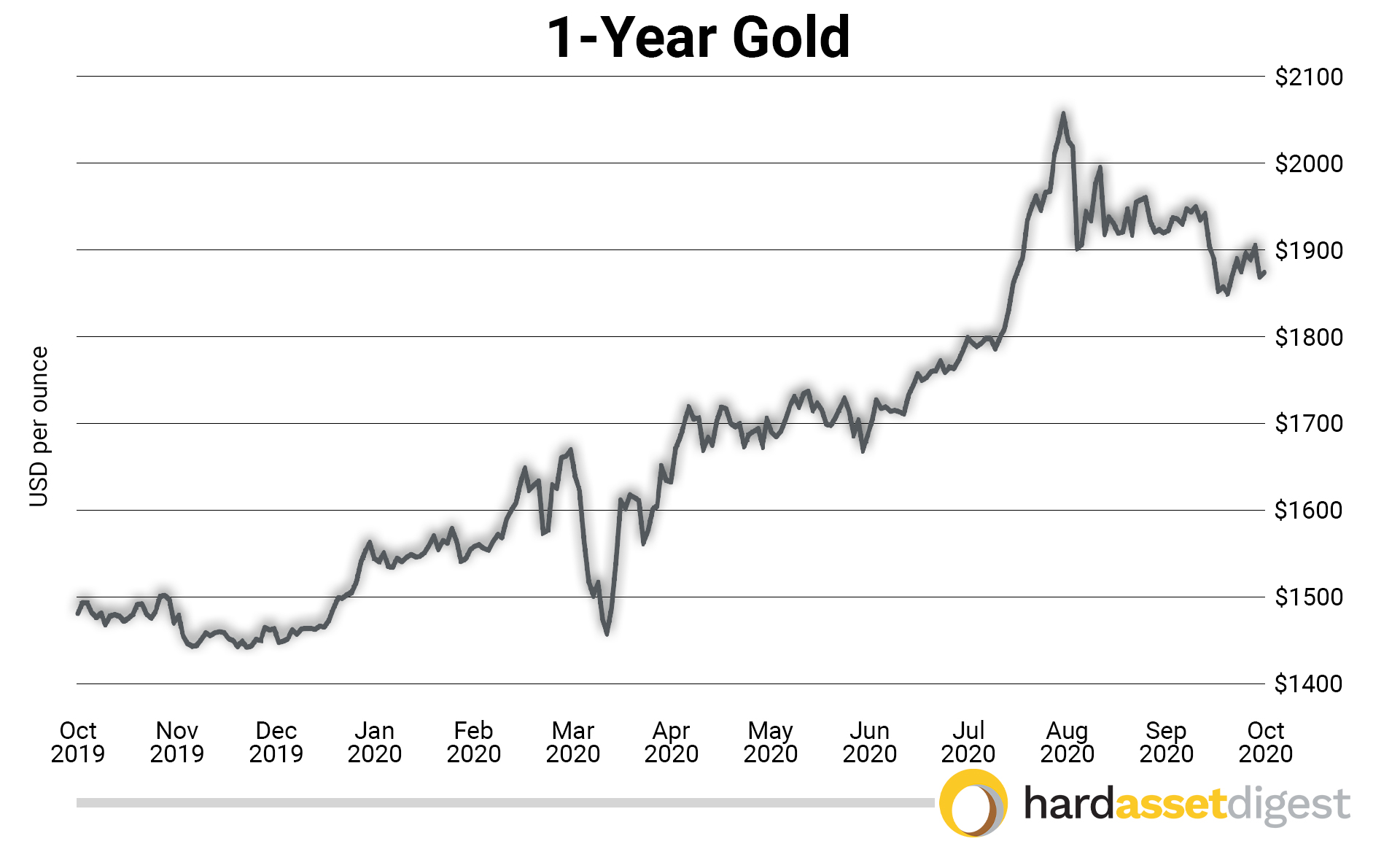 You just heard from the company's president & CEO, Arturo Bonillas.
He said, "So we have about 1.5 million gold ounces in the resource. The resource was run at $1,500 gold for our estimate. Out of that, we have a mine plan for the next 7.5 to 8 years. We are mining 758,000 ounces and we are producing 527,000 ounces over that period of approximately 8 years at a rate, between 2021 and 2028, of close to 70,000 ounces per year."
Needless to say, this is an exciting development stage for the company. In addition to production, drilling is now underway on multiple projects within the same mining district.
And certainly not one to rest on their laurels… the Magna Gold team is hot on the M&A trail with the very recent announcement of an option agreement with a private party to acquire a 100% interest in the Los Muertos Gold-Silver Project.
Fitting neatly with the company's strict regional focus, the Los Muertos project is situated within the same zone – the Sonora-Mojave Megashear Tectonic Zone – as the company's producing San Francisco Gold Mine and its earlier-stage San Judas, Mercedes, and La Pima projects.
With approximately US$14 million in the treasury as of June 2020, Magna Gold is well-funded to complete its near-term objectives. Drills are turning now with additional campaigns expected throughout the end of the year and into 2021.
Right now is an opportune time to be looking at Magna Gold Corp. (TSX.V: MGR)(OTC: MGLQF) as a timely investment opportunity in the junior gold-silver sector.
The company's stock is currently trading below US$1.00 per share – and investors can expect a steady stream of newsflow going forward.
Yours In Profits,
Mike Fagan, Editor
Resource Stock Digest
LEARN MORE ABOUT MAGNA GOLD CORP AND SIGN-UP TO ITS INVESTOR INFORMATION LIST BY CLICKING HERE.