Generation Mining Ltd.
TSX: GENM | OTC: GENMF
Building North America's Largest Undeveloped Palladium Project
---

Generation Mining Ltd. (TSX: GENM)(OTC: GENMF) – currently trading below US$0.75 per share – represents a timely opportunity to participate in a well-run miner that's advancing the largest undeveloped palladium project in North America — the Marathon Palladium Project, Ontario, Canada.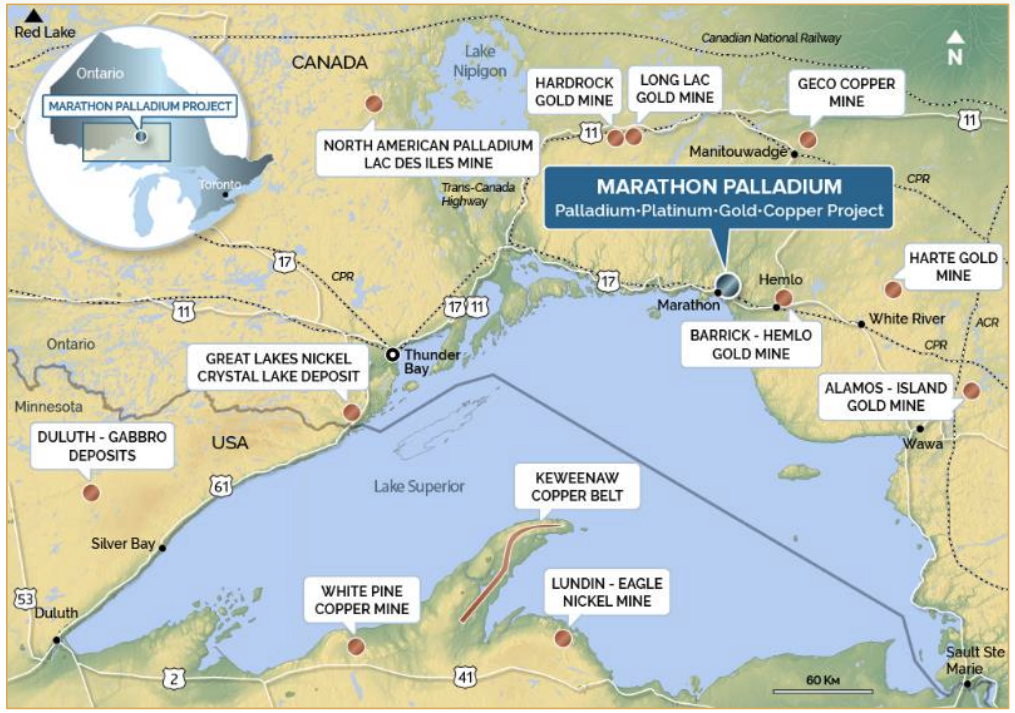 Timing could not be better with the price of palladium quadrupling from $500 an ounce in 2016 to above $2,000 per ounce today.
Management has moved swiftly out of the gate:
Completing a PEA (Preliminary Economic Assessment) within 6 months of the acquisition
Initiating a 12,000-meter drill program that unlocked a new discovery area and expanded the known resource at-depth
Preparing a Feasibility Study for release in Q1 2021
At 136.1 million shares outstanding, Generation boasts one of the lowest market caps per ounce-in-the-ground of any palladium project in the world. The company's shares are currently trading at roughly $9 per ounce-in-the-ground while palladium trades well north of $2,000 per ounce.
Hence, you can instantly see the immense value opportunity at-hand.
You are about to meet the company's president & CEO, Jamie Levy, whom I recently had the opportunity to interview. Jamie has 25-plus years of industry experience and previously served as CEO of Pine Point Mining before its acquisition by major mining firm, Osisko Metals, back in 2017.
One thing that immediately stood out to me in chatting with Jamie is the sheer size and metals-diversity of the Marathon Palladium Project.
As detailed in the property map below, the Marathon PGM (Platinum Group Metals) Deposit consists of 3 separate deposits: The Marathon Deposit plus two periphery deposits called Sally and Geordie.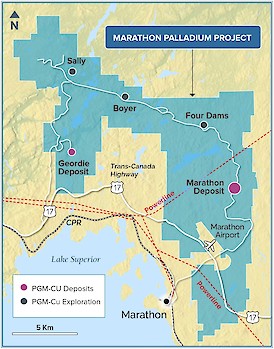 The combined resource – of which 60% resides in the higher-confidence M&I (Measured & Indicated) category – contains:
3.8 Million Ounces of PALLADIUM
1.24 Million Ounces of PLATINUM
Nearly Half-A-Million Ounces of GOLD
1 Billion Pounds of COPPER
That works out to an expansive global resource of 8.66 million ounces of palladium-equivalent in the M&I category plus another 915,000 ounces in the Inferred category.
Generation acquired a 51% stake in the Marathon Palladium Project in July of 2019 from Sibanye-Stillwater (NYSE: SBSW) – one of the largest palladium producers in the world – and increased its interest to 80% at the end of 2020. Large-Scale & Advanced: Targeting a Massive Sulphide Discovery
As you may have gathered, the Marathon Palladium Project is far from a greenfield exploration project where success can hinge on the results of a single drill hole.
The Marathon Palladium Project is an advanced-stage brownfield project that has seen upward of 200,000 meters of past drilling in the main pits.
The project also includes nearly 80 square miles of land that has never been adequately drill-tested.
The deepest hole to-date at Marathon is only about 500 meters below surface.
This deeper drilling component was aimed at delineating a high-grade massive sulphide body beneath the known resource with which to expand the overall deposit at-depth.
And Marathon delivered, with results from the 2020 program that included:
92 meters of 1.41 grams per tonne palladium equivalent, and
43 meters of 2.82 grams per tonne palladium equivalent
That last hit was the company's best drill intercept of high grade PGMs plus copper, setting things up nicely for an exciting 2021 exploration/drilling program at Marathon.
And with Eric Sprott coming on as a strategic investor as part of a C$3.3 million financing, the company is well-funded for more drilling and is starting to get some name recognition.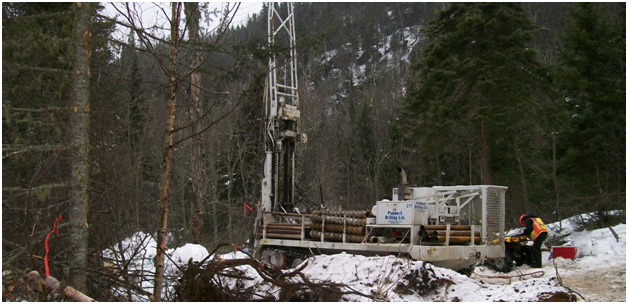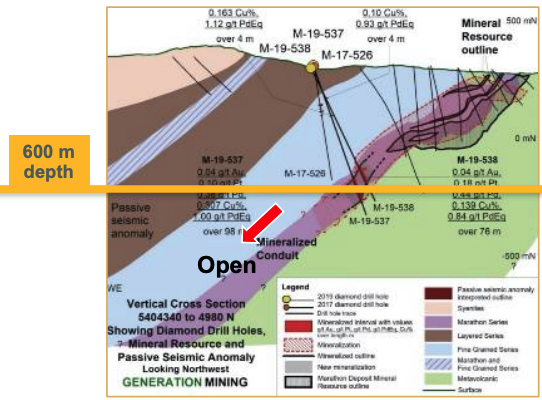 That means current and brand new GENM / GENMF shareholders can expect a steady stream of newsflow, including drill results, throughout the year with which to generate market excitement.
Generation Mining: Building North America's Next PGM Mine
The Marathon Palladium Project checks all of the important boxes for developing into a mine including size, grade, and infrastructure… plus it's situated in one of the top mining jurisdictions on the planet — Ontario, Canada.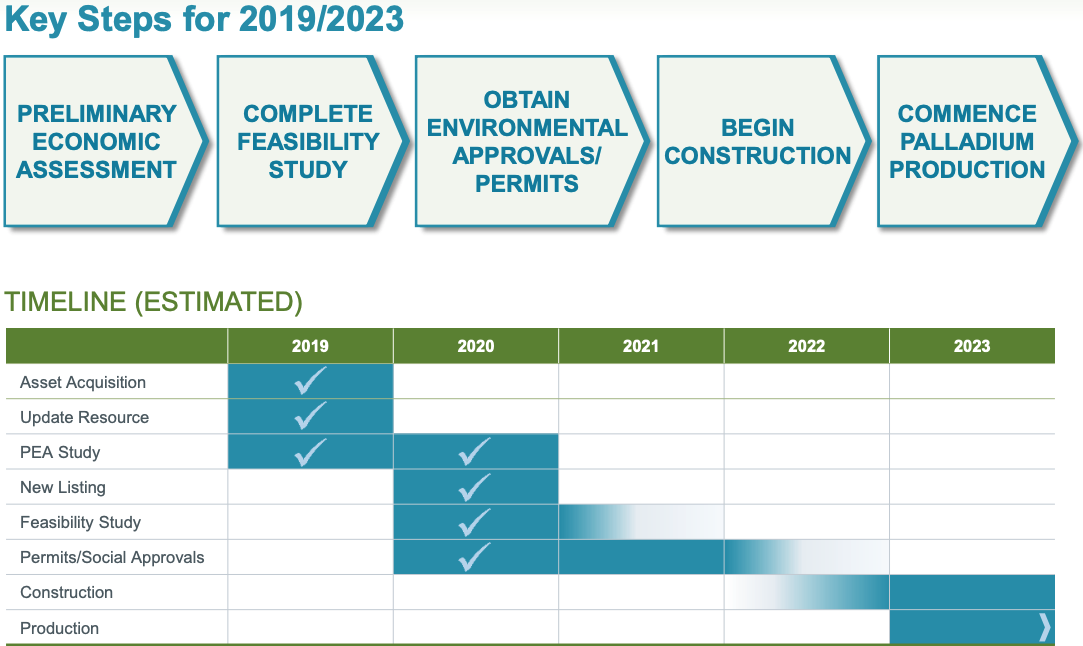 Generation Mining, which is well-funded with C$13 million in the treasury, has an important partner in Sibanye-Stillwater which should prove instrumental in guiding the Marathon PGM Deposit toward a positive production decision.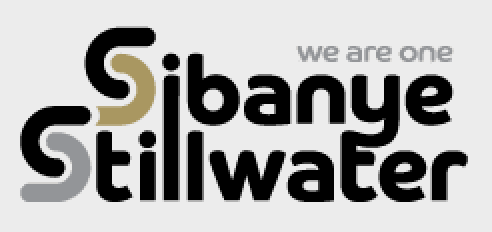 Sibanye holds an earn-in agreement, whereby, on a positive production decision, can increase their ownership stake to 51% making them the operators and thereby making Generation a minority owner at 49%. In that scenario, Sibanye-Stillwater would be required to pay 31% of the capex to build the Marathon Mine.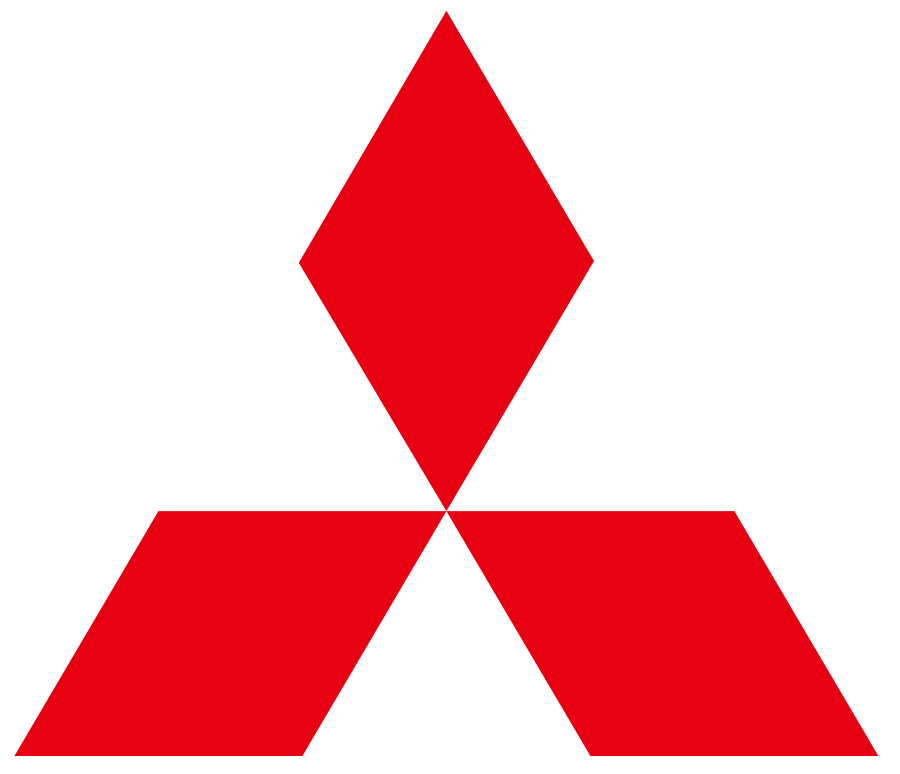 The Marathon PGM Deposit has had some deep-pocketed investors over the years including Mitsubishi [Note: 80% of palladium's use is in the catalytic converters of automobiles], which invested $85 million in 2012 — Generation's current market cap! — but later walked away due to low palladium prices at that time of around $800 per ounce.
As noted, the price of palladium has quadrupled in just the last five years from $500 an ounce to $2,300+ per ounce and looks poised to trend even higher as automobile sales begin ramping back up around the world.
TRANSLATION: We're entering an entirely new era for large-scale palladium production in safe mining jurisdictions such as Canada. Generation Mining also boasts a strong relationship with the town of Marathon, Ontario, which lies just a few short miles from the property.
Generation's well-forged and symbiotic relationship of trust and mutual benefit with its neighbors should go a long way in a mine production decision. It also lends to the excellent infrastructure that's already in-place, including:
A nearby airport
A road leading directly to the property
2 power lines supplying ample power to the project
All of this and a lot more are covered in my exclusive interview with Generation Mining CEO, Jamie Levy. Please enjoy.
Exclusive Interview with Jamie Levy
President & CEO, Generation Mining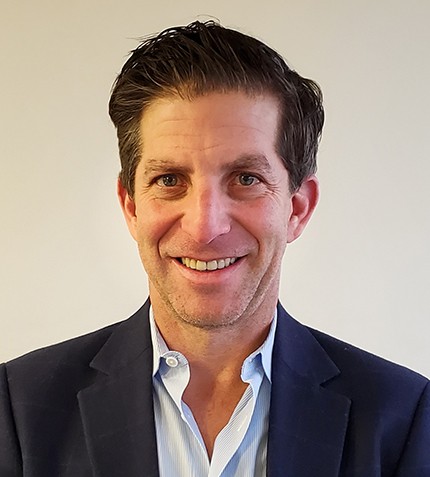 Mike Fagan: Jamie, thank you for taking the time today. We have a pretty unique situation here with palladium moving back above the all-important $2,000 an ounce level. If you were a gold company, especially with gold also breaking above $2,000, you'd likely be trading many multiples of where Generation's stock trades today.
With that being said, you're a lot more advanced than many of the junior gold companies that are currently catching bids. Let's start by going over your most recent announcement, which is the fact that you've initiated a Feasibility Study on the Marathon PGM Deposit.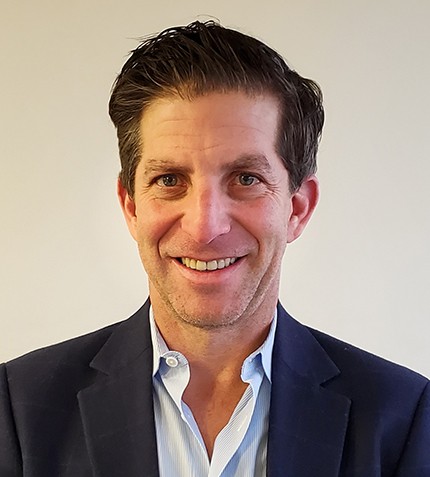 Jamie Levy: Mike, a pleasure to be with you. Yeah, so what we have is a project that has had various feasibility studies completed in the past, and a lot of that work was top quality.
We have the advantage of recently completing a PEA (Preliminary Economic Assessment) back in the early part of 2020. We're now in the process of starting our own Feasibility Study for the Marathon Palladium Project.
We already have a solid groundwork of some historical feasibility-level work to advance from. We haven't just taken that and assumed it's 100%. We did some of our own trade-off studies, really comparing the work that was done in the past to what the current state of technology today — be it in collector reagents or plant design.
We looked at past metallurgical work, and we're currently redoing some of that to validate alternate plant designs and some new collectors. On the technical environment and permitting side – which is pretty critical to the whole process – we should be able to get through this feasibility really quickly, and then the permitting process goes on the critical path.
It's a pretty unique project. Like I said, there's been a number of past feasibility studies completed. What we're seeing now is a project whose time has really come… it's a great opportunity with palladium bouncing over $2,000 an ounce.
We're quite happy with the PEA, and my hope and expectation is that we can improve on those PEA results in the Feasibility Study.

MF: Definitely a lot of forward momentum, Jamie, which is something resource stock speculators place a lot of emphasis on. Tell me about the team you've assembled because it's quite impressive.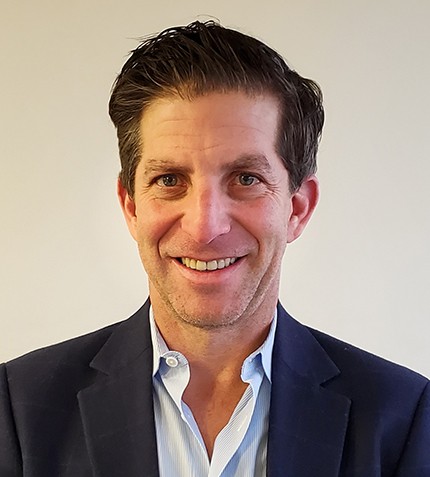 JL: Yeah, Mike, I'm absolutely thrilled with the group we've put together for this project. We have professional metallurgy & mining engineer, Steve Haggarty, who's worked with some big-name companies — including Barrick, Homestake, and Teck.
In fact, many of the professionals on our team have worked on major projects with top-tier miners. For instance, we have professional environmental engineer, Ruben Wallin, who's worked on large-scale projects with majors like Placer Dome, Barrick, Yamana, Osisko Mining, and Detour Gold.
Our vice president of exploration is Rod Thomas whose background is with BHP and NEXA as senior exploration geologist. We also have Professional Geologist, John McBride, who's been on the project under multiple operators since 2007.
John actually lives up in Marathon, Ontario; he's absolutely enamored with the project so it's really exciting having him onboard with all of his youthful exuberance and expertise.
On the environmental permitting side, we have Tabatha LeBlanc who came over when we acquired the Marathon assets from Sibanye-Stillwater. She's a biologist and has been on the project since the mid-2000s and handles all of the environmental work and all of the relationships with the various indigenous groups in the area.

MF: Excellent. Jamie, let's get into the asset because frankly it's a heck of an asset. The Marathon PGM Deposit in Ontario is the largest, undeveloped palladium deposit in North America.
And jurisdiction matters when it comes to palladium. Before we get into the economics, which are pretty substantial for the project, can we talk about what palladium is, how it's used, and why it's important moving forward?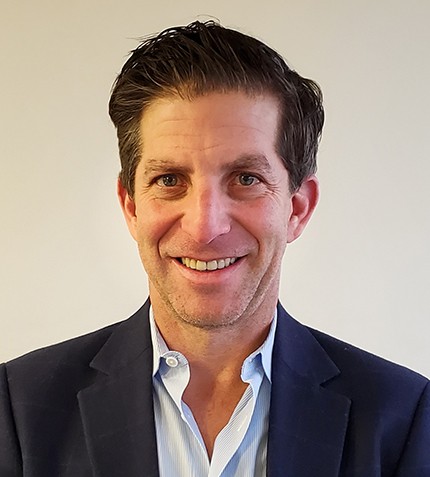 JL: Sure. Now, mind you, Mike, I'm by no means a palladium expert. But in the palladium market, 85% of the usage is in the catalytic converters of cars. Catalytic converters are one of the most expensive parts of an automobile — costing upward of $1,000.
Palladium goes into the loadings and into the catalyst to remove hydrocarbons, carbon monoxide, and other harmful gases from exhaust emissions. It's been mandated in China and Europe – coming up in the next couple of years – to increase the loadings from 3 grams to 5 grams in most cars. Canada and the United States are already at these stringent requirements.
So obviously, with the current COVID-19 situation, palladium demand is down a bit as car sales have fallen somewhat. Sales are starting to increase in China, and I think Europe is starting to rebound as well. So that's on the demand side for palladium.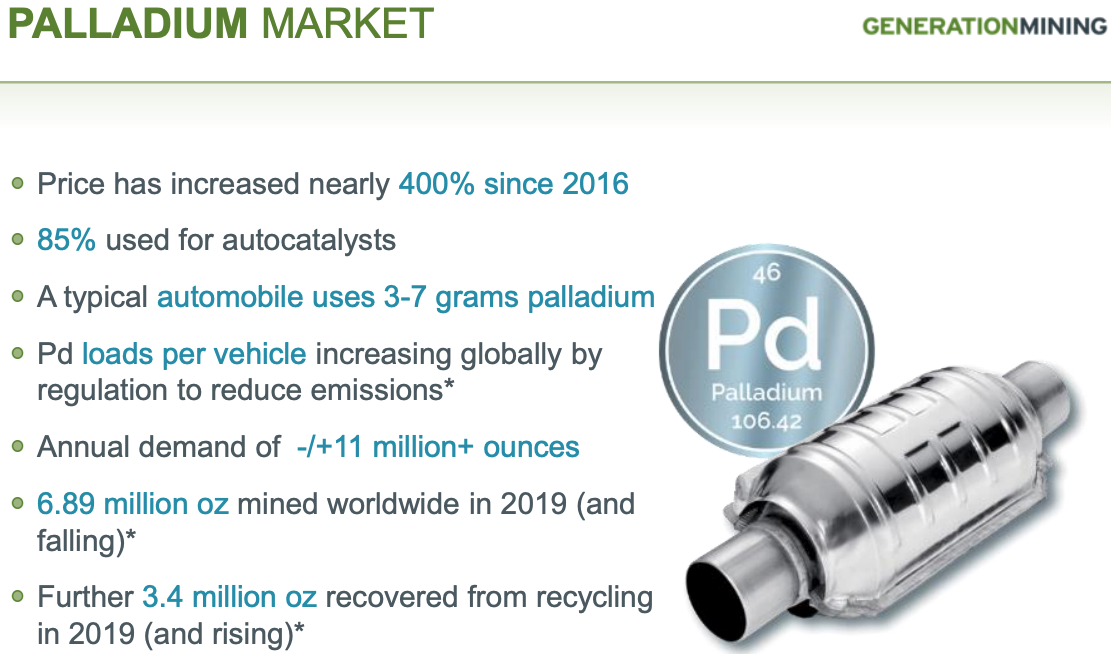 On the supply side, it comes mostly out of Russia and South Africa. There are only two palladium mines in North America — the Stillwater Mine in Montana and the Lac des Iles Mine in Ontario, Canada, the latter of which was recently taken over by Impala Platinum.
And like you said, the Marathon Project is the largest, undeveloped palladium deposit in all of North America.

MF: And that's where that jurisdictional advantage becomes pretty important, right? There's not a lot of quote-unquote "friendly palladium sources" around the world.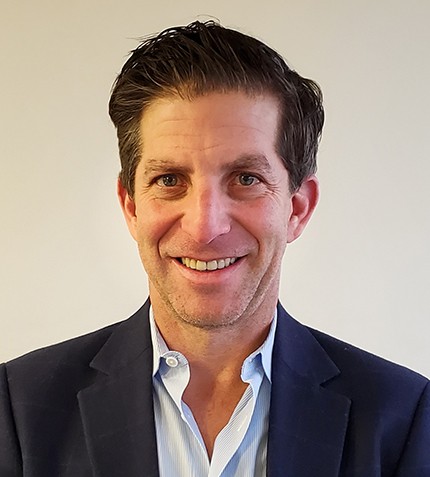 JL: That's very accurate, Mike. Canada doesn't really talk about strategic metals much, but the US government talks about palladium and platinum, or PGMs, as being strategic metals along with some rare earths.
The United States certainly does not want to have to rely on supply from Russia who I believe is still friendly with the US — but obviously other people say otherwise.
South Africa is a friendly country, yet they have lots of issues with their unions. Their mines are very deep, and, therefore, it's quite tough to expand those mines while having workers so deep underground and with serious power grid concerns on top of that.
That's why I believe Impala Platinum took the opportunity to buy out North American Palladium for C$1 billion – taking over the Lac des Iles Palladium Mine in Ontario in the process – which, by the way, is only about 300 kilometers away from us.
And Sibanye bought Stillwater for $2.2 billion back in 2016 for their Stillwater Platinum/Palladium Mine in Montana.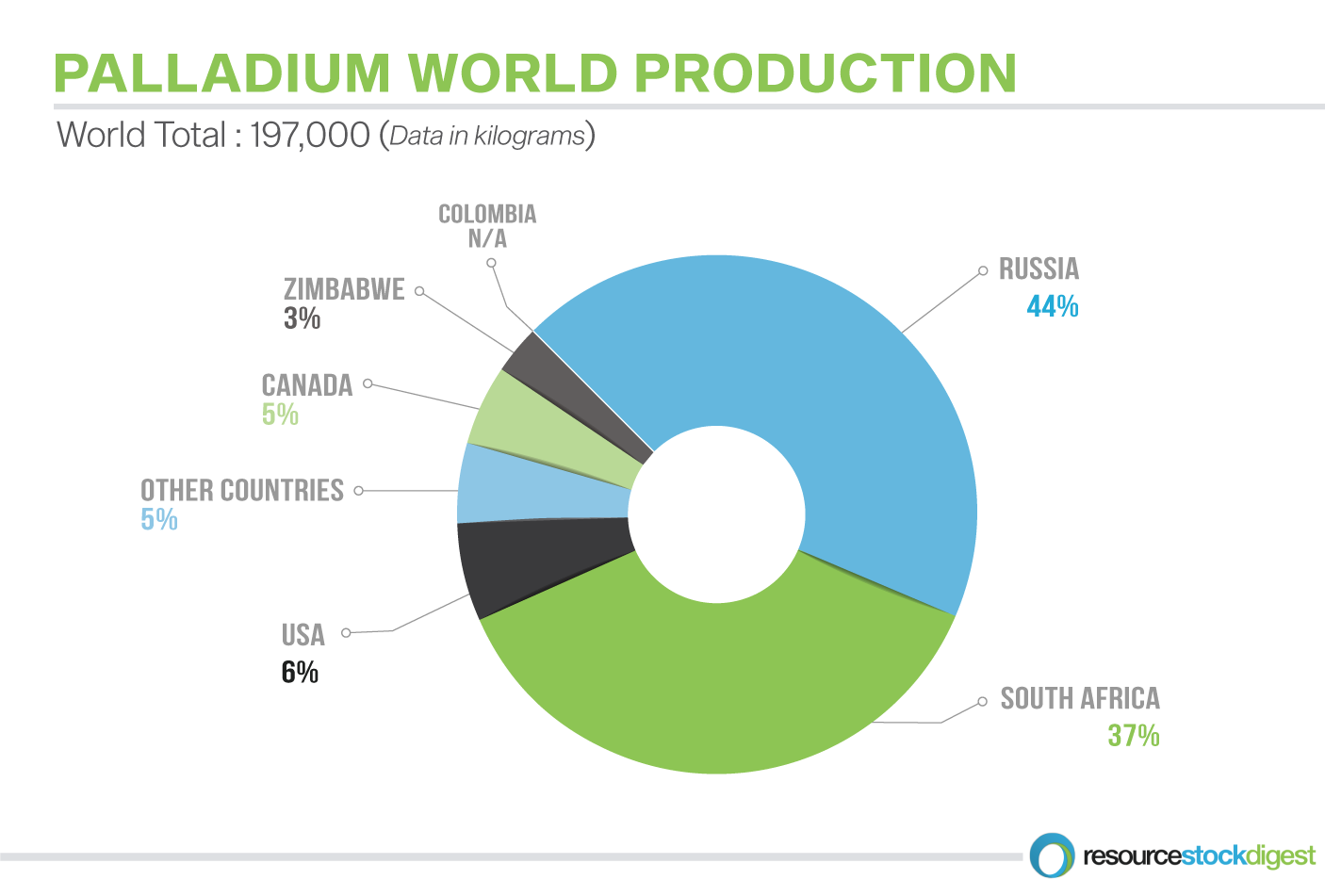 So when looking at palladium on the supply side, you can see that it's not so secure nowadays, as you mentioned.

MF: Let's talk about the project. You have a significant resource. You have impressive economics tied to it and a whole heck of a lot of news moving forward which we'll get to in just a bit.
Tell me about the resource in place. I understand that most of it is in the Measured & Indicated category, which, of course, is a higher confidence category. I believe Generation Mining has acquired an 80% interest?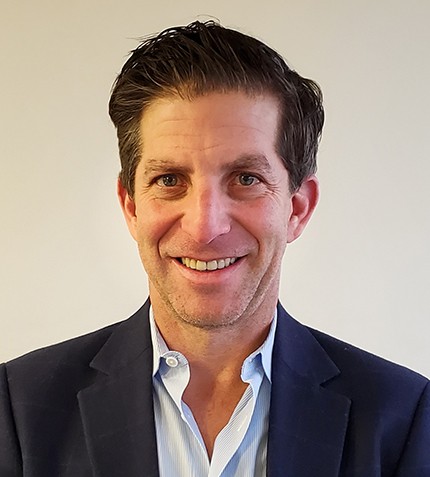 JL: That's correct, Mike. In 2019, we closed the acquisition from Sibanye-Stillwater wherein we gave them C$3 million in cash and C$3 million in shares to acquire a 51% stake in the Marathon Project.
And toward the end of 2020 we had spent the necessary C$10 million on the project to take our stake up to 80%.

MF: Jamie, you and your team quickly got to work on the Marathon Project and actually completed a PEA within 6 months of the acquisition. You've moved rapidly to a Feasibility Study. It's a large palladium project and it also has some platinum, some gold, and some copper — which certainly is not insignificant.
What can you tell me about the numbers from the PEA?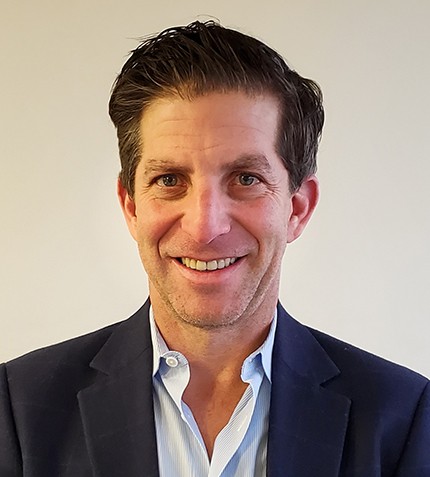 Jamie Levy: Mike, I'll get into the PEA numbers in a second. First, let me tell you about the global resource of the Marathon PGM Deposit. The majority of it is actually coming from the Marathon pit. There are two other periphery deposits called Sally and Geordie.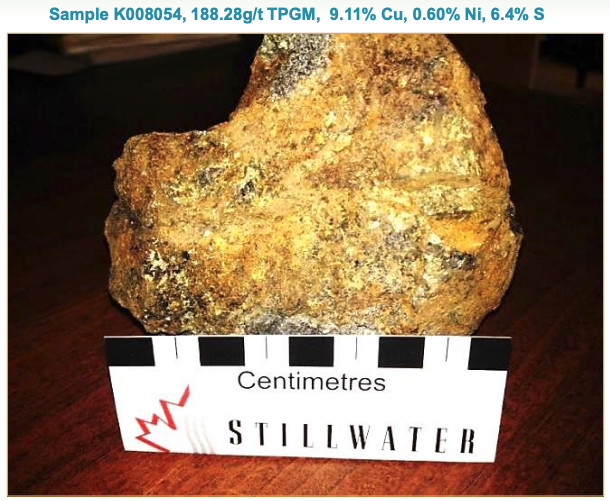 So if I can put the three deposits together, we're just over 3.8 million ounces of palladium.
We have another 1.2 million ounces of platinum.
We have just under 500,000 ounces of gold, and we have over 1 billion pounds of copper.
If you were to do a palladium-equivalent on that, it makes it 8.6 million ounces of palladium M&I.
Then we have another 915,000 ounces Inferred. So it's a very large global resource.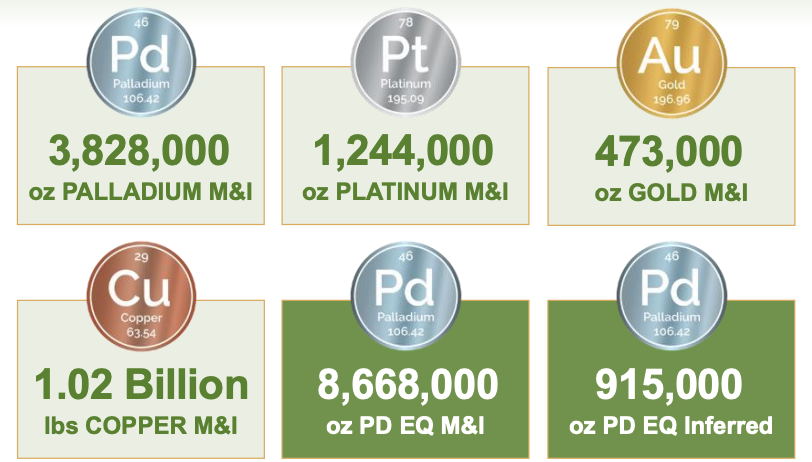 When we were working on our PEA, we didn't use the whole resource. Two other deposits hadn't been drilled off — the Sally and Geordie deposits.
The Marathon deposit had a total of 180 million tonnes; we decided to use only 90 million tonnes in the PEA.

MF: So a very conservative approach, which is something investors tend to favor. How's the infrastructure on the project?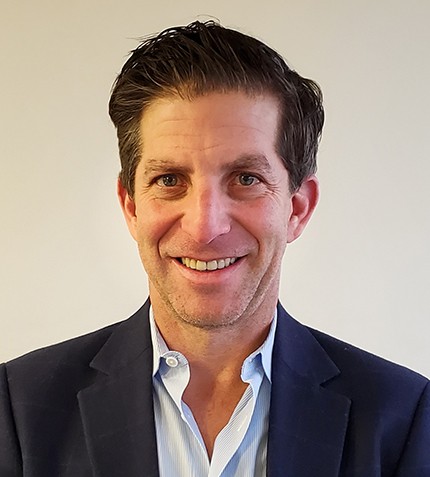 JL: Mike, since we started interviewing all of these consultants to help us out on the Feasibility Study, everyone has said, "Oh my god, you guys have done the right thing. You've found a project next to a road, next to power, next to a town."
That's why we believe our capex will be a lot less than that of a lot of other mining companies in that we don't have to move roads… we don't have to build the town… everything is already in place for us.
As I mentioned, we're right next door to the town of Marathon, Ontario, which has a population of about 3,000 and lies just 300 kilometers east of Thunder Bay and the Lac des Iles Mine. It's on the north side of Lake Superior.
We have two power lines that connect to our property. We have an airport nearby and there's a road leading right to the front gate of the project.
The Hemlo Gold Mine, which many of your readers are likely familiar with, sits just 30 kilometers east of us. As you know, that mine has produced some 20 million gold ounces and has been operating continuously for more than three decades.
There's mines all around us. So the infrastructure is very good. That's just one more reason why we're so excited to have this project.

MF: Jamie, let's talk about the after-tax net present value of the project, which I believe comes in, using a 5% discount, at approximately C$871 million. I think if we use recent spot prices, you're somewhere over C$1.6 billion with a 45% after-tax IRR.
Again, seems to me a severe disconnect for a company with a sub-C$60 million market cap.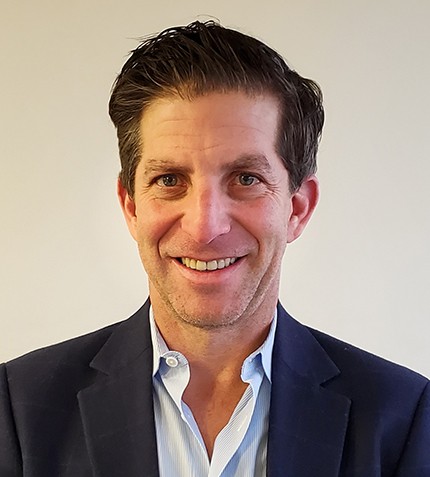 JL: Yes, you are again correct, Mike. I think we're trading right around a C$110 million market cap as we speak, and there certainly does appear to be a disconnect between our NPV and our market cap.
We're at a huge discount to that.
We need to keep getting people like yourself and some of your readers to hear our story because we're a relatively new company.
I think another issue is that a lot of people simply don't realize that platinum and palladium are PGMs (Platinum Group Metals) and that they're part of the precious metals group.
They're similar to gold, and they're even in scanter supply.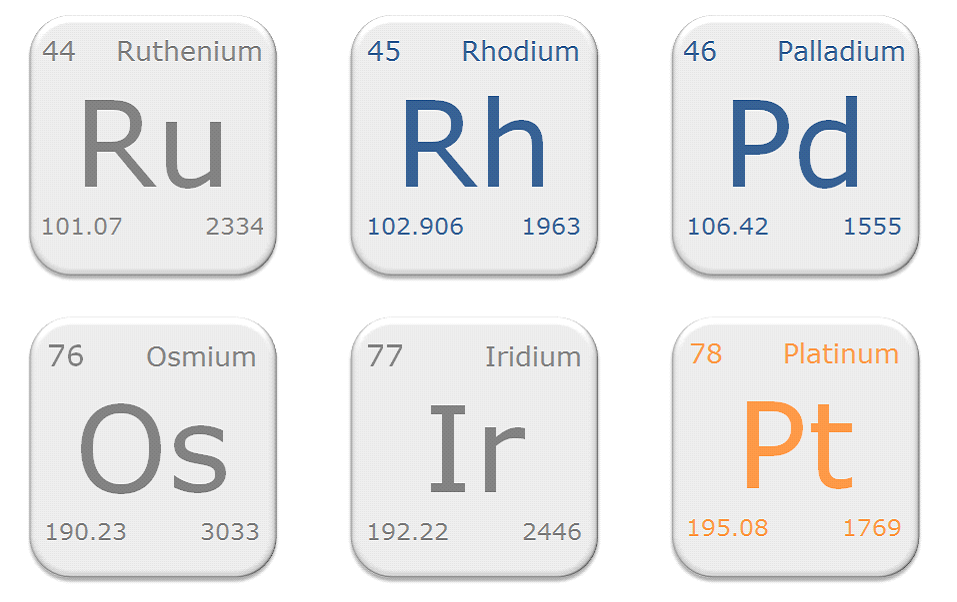 Obviously, PGMs are used differently than other precious metals — but we just have to get the word out that, if we were a gold company, we'd be trading at a way higher multiple.
Even using the $1,275 palladium price we had in our PEA, we're still trading at a big discount at a sub-C$115 million market cap.
Keep in mind also, with palladium recently breaking above the $2,000 per ounce level, we should be able to use a much higher palladium price in our Feasibility Study — so we just need to keep getting the word out to investors.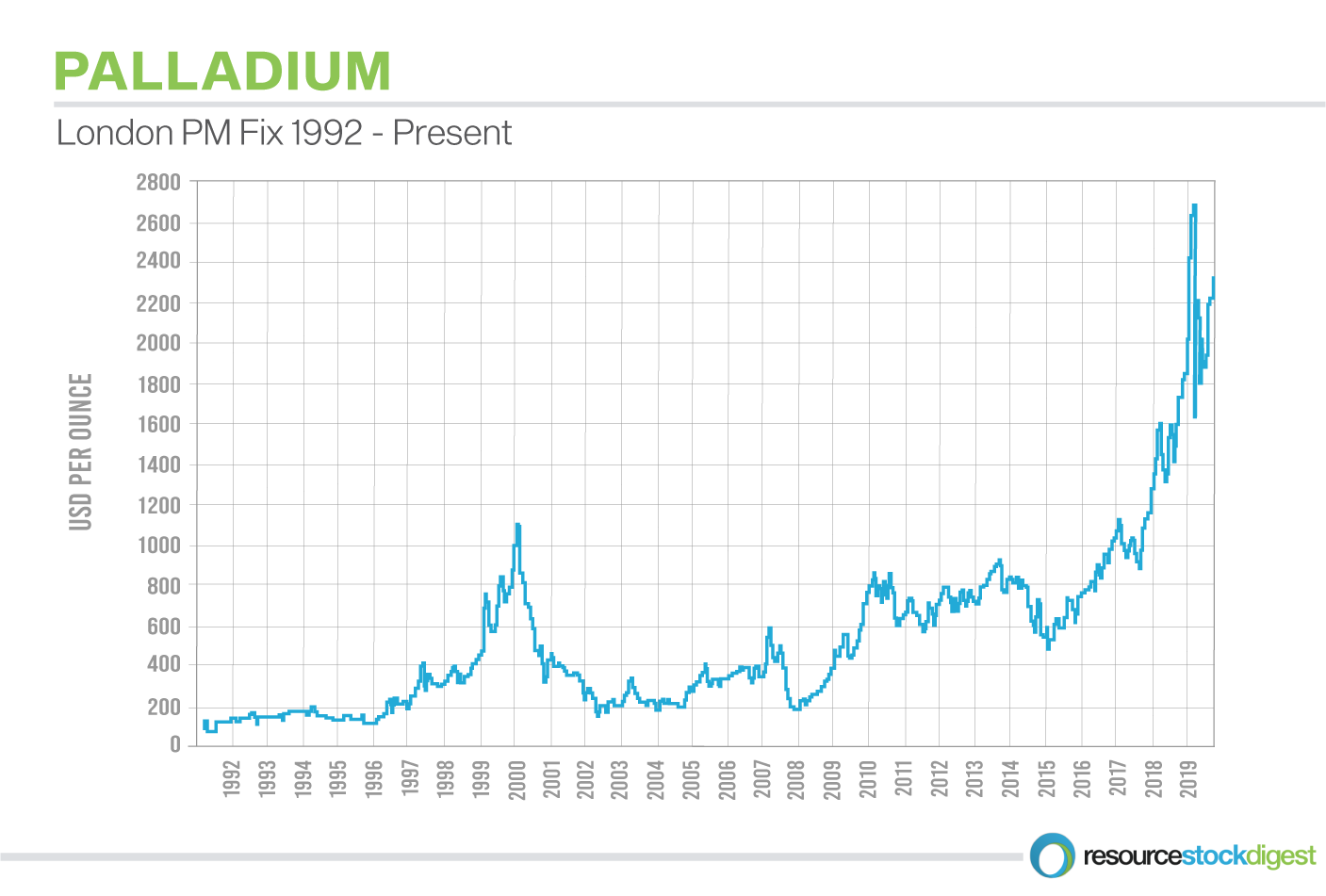 MF: You also have the benefit of a healthy and robust treasury. Can you speak to that and where it stands right now?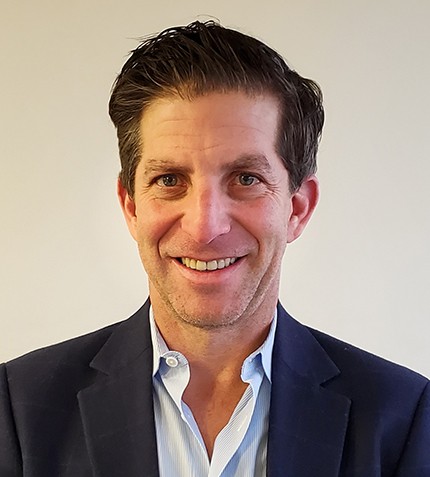 JL: Yes, we're in a good situation to get through this feasibility and the permitting phase. We have roughly C$13 million in our treasury so we should be tracking very well to get through this first part of the project and even into some of the detailed engineering.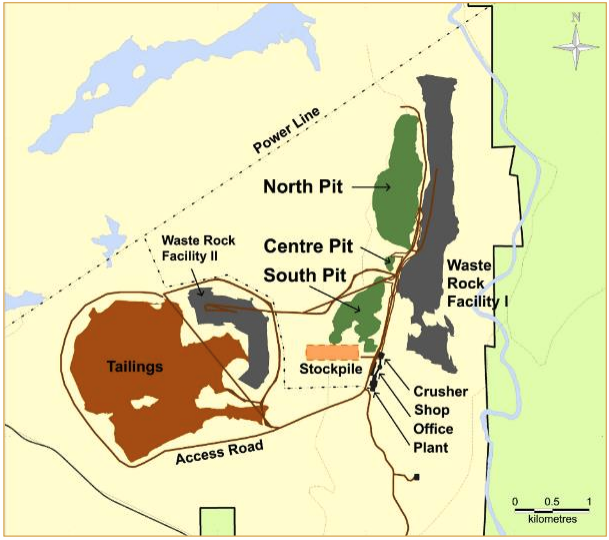 Caption: Marathon Pit Site Plan

MF: Jamie, a project of this scale with the infrastructure advantages it has and the economics tied to it, frankly, screams take-out target. Let's assume you do not get taken out. You're going to have to raise some capital if you decide you want to build this. Obviously you have the team in place to be able to move that forward.
Can we talk about some of your key shareholders? Because I know who's on that list. It's a pretty influential list of people that, if the Feasibility Study even just matches what the PEA was able to produce, I think you're going to have a lot of open checkbooks at your disposal.
Can we talk about some of those strategic shareholders?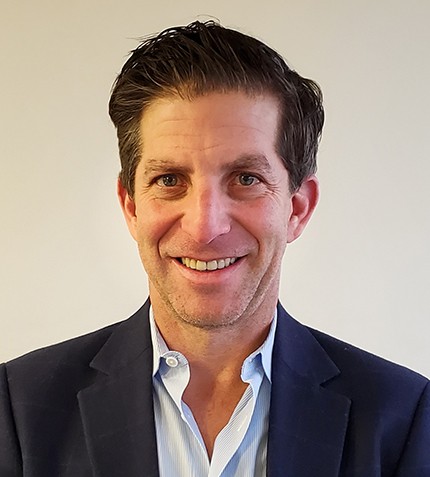 Jamie Levy: Sure, Mike, I'd be happy to. Let's start with Eric Sprott. I think most people in this space know who he is. He just recently got involved with us. We know he loves precious metals, and he sees palladium going into a big deficit. So we've got Eric onboard.
Osisko Mining participated in our most recent financing. They like the project, and we have relationships with some of their management.
We have Zebra Holdings involved, which is a trust company for Lukas Lundin's family. Again, a very, very big name in the mining space.
All of these guys are 8% to 9% shareholders.
And we have Sibanye-Stillwater — the largest platinum producer and the second largest palladium producer in the world. Like I said, when we took over the project from them as operators, we gave them C$3 million in shares and C$3 million in stock. So they're an 8.5% shareholder as well.
Our aim at Generation Mining is to advance the most robust palladium development project out there. If the numbers are like what they were in the PEA, we don't see any issue getting financed.
Whether the capex is C$200 million or C$600 million, as long as it's economic, people will give you money when you start getting into those 30%-40% IRR numbers.
So there's a lot of money out there when you're getting that high of a return on capital.

MF: No doubt. Jamie, I appreciate it. Look, the team is top-notch. The share structure is excellent given how advanced the project is. There's a lot to like here, and I suspect shareholders and potential shareholders who look at the company at these levels are going to be rewarded pretty well moving forward.
Jamie, anything else you'd like to add?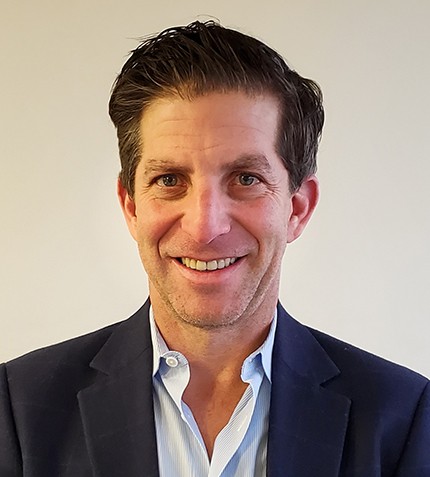 JL: Just one other point, Mike. I know we call the company Generation Mining, and we talk about it being a palladium developer. I just want everyone to realize that it is a copper deposit as well.
We have just over a billion pounds of copper M&I, and there's some Inferred in there as well… so quite a large copper component.
There are a lot of base metals producers out there looking for large-scale copper projects as acquisition targets. So we're far from being a one-trick pony in PGMs — platinum and palladium.
We do have a bunch of copper on top of that.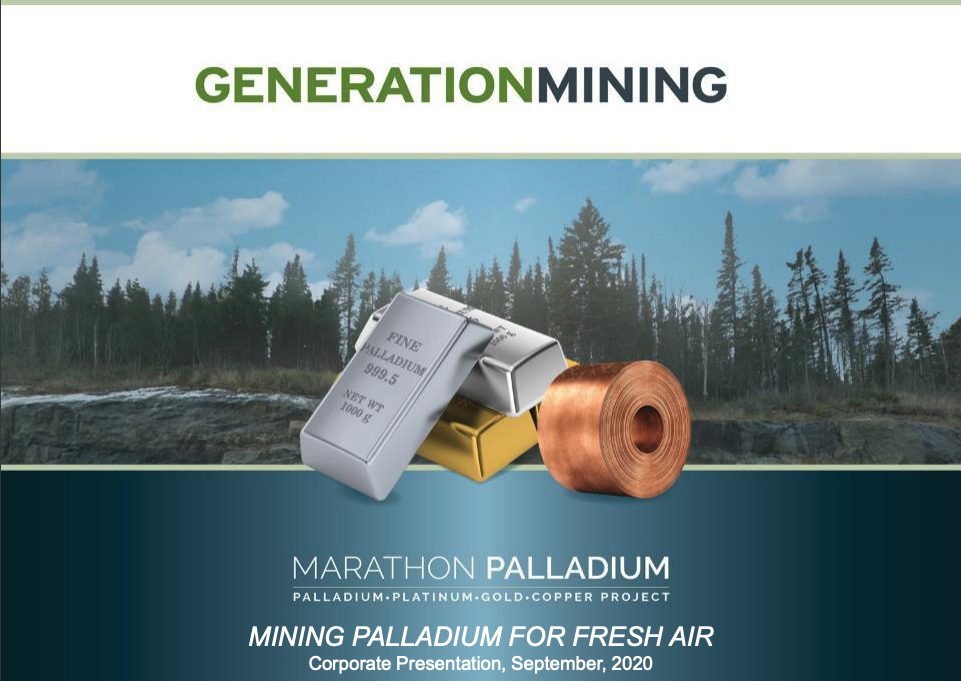 We're also in Ontario, Canada — one of the safest, pro-mining jurisdictions in the world. I think most resource oriented folks north of the border know of the Marathon PGM Deposit. If they don't, well, we have very excellent infrastructure.
Plus, to be a Canadian PGM company with copper — there just aren't too many near-development copper stories in North America at present. For the green revolution and for the clean-energy technology that's going on — it's quite nice having this copper component in our back pocket as well.
And while we're in the process of completing our Feasibility Study, we're actually in the process of building a mine. We have the team that can build the next palladium PGM deposit in North America.
So we're excited!
As I noted, we completed the PEA quickly because it was based on feasibility studies done in the past. We're hopeful that we'll be able to get our Feasibility Study out by the first quarter of 2021.
So not long from today. I think that's when we'll get re-rated.
Perhaps we'll get up to 30% or 50% of NPV, which is where some analysts have told us we should be rated. So yeah, a re-rating for us should come when we get our Feasibility Study completed and released.
All in all, we think it's a great market environment, and, you know, COVID-19 has hurt a lot of people, but we're able to keep plugging away here with some of us working from our home offices.
Things are moving along swiftly onsite at the Marathon project; we expect to have the drills turning this month — so lots of newsflow ahead for our shareholders.

MF: Very exciting!
Jamie, I want to again thank you for the excellent chat — and we'll keep an eye out for the Feasibility Study this quarter.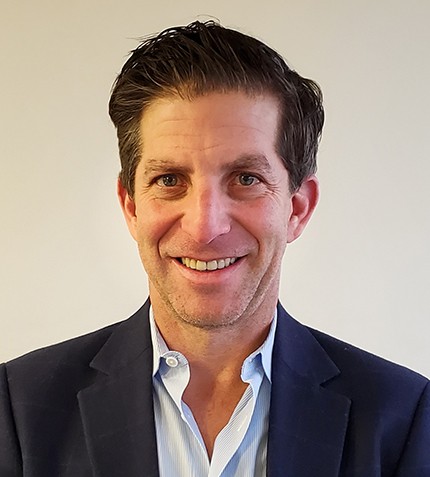 JL: Anytime, Mike. Be safe and stay healthy.

The Opportunity
Generation Mining Ltd. is developing one of the few development-stage, open pittable palladium-dominant resources on the planet — right in the ultra-safe mining jurisdiction of Ontario, Canada.
In fact, the company's Marathon PGM Deposit is widely considered the largest undeveloped palladium project in all of North America — containing a global resource of 3.8 million ounces of palladium, 1.2 million ounces of platinum, 500,000 ounces of gold, and over a billion pounds of copper.
With a copper component of that size, you honestly cannot call it a copper kicker.
It's a bona fide PGM-copper deposit that's likely already beginning to attract the attention of top-tier palladium producers AND top-tier copper producers — making it a truly rare and favorable deposit type.
Yet, the Generation team is by no means sitting on its laurels waiting for the buyout offers to come rolling in — which they very well may.
Led by president & CEO Jamie Levy, whom you just heard from, the company is forging full-steam ahead with a Feasibility Study slated for release in Q1 2021.
One thing that's vitally important to understand is, with a deposit of this scale and grade, the more ounces-in-the-ground you're able to prove-up on your own – prior to weighing buyout offers from larger producers – the better.
The better for the company AND for early shareholders.
In that pursuit, Generation Mining is initiating a 12,000-meter drill program with the dual aim of 1.) Expanding the known resource at depth, and 2.) Unlocking a new discovery in a previously untested area-of-interest.
All of the pertinent boxes have been checked: Highly adept management team, an advanced district-scale deposit in a safe mining jurisdiction, and a smart development plan designed to get things done for early GENM / GENMF shareholders.
At a market cap of just C$55 million and with a very robust C$13 million in the treasury, Generation Mining is well-funded and well-structured to achieve its near-term objectives.
Right now is an opportune time to be looking at Generation Mining Ltd. (TSX: GENM)(OTC: GENMF) as a timely investment opportunity in the junior precious and base metals market.
The company's stock is currently trading below US$0.75 per share – and investors can expect a steady stream of newsflow throughout 2021.
Yours In Profits,
Mike Fagan, Editor
Resource Stock Digest
LEARN MORE ABOUT GENERATION MINING LTD. AND SIGN-UP TO ITS INVESTOR INFORMATION LIST BY CLICKING HERE.
AND CLICK HERE FOR THE MOST RECENT CORPORATE PRESENTATION.